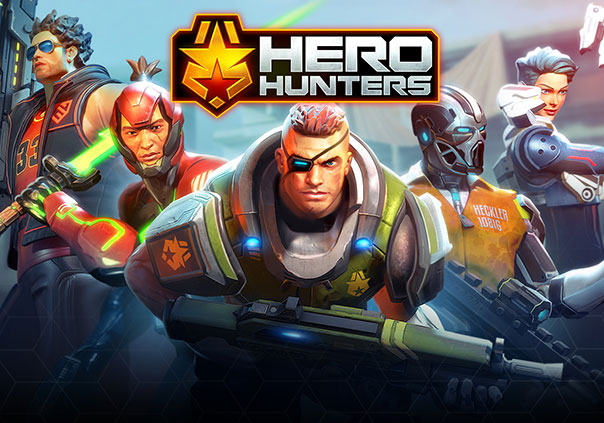 Hero Hunters is a multiplayer real-time tactics 3rd person shooter with RPG elements. Engage in firefights with your enemies by ducking and diving to cover with your squad of hand picked mercenaries. Increase your platoon's power by equipping distinctly modern and futuristic weaponry like assault rifles, shotguns, snipers, swords, and energy cannon. When that's not enough, use devastating battle-turning special abilities like sending out an explosive barrage of guided missiles.
Discover your favorite way to play with a variety of game modes including: going to war in the campaign to take down Kurtz's Army, teaming up with a friend to tackle difficult action-packed co-op missions, squaring off against a boss in raids, and of course, exhilarating player versus player.
Join friends or challenge rivals, do whatever it takes to build an unstoppable military alliance.
Status: Released
Business Model: Free to Play
Developer: Hothead Games
Publisher: Hothead Games
Category: Mobile
Genre(s): 3D, MOBA, Adventure, RPG, Sci-Fi, Shooter, Strategy
Platforms: iOS, Android

Pros:

+Plenty of Heroes to Pick and Choose From
+Intuitive Controls
+Addicting to Build Up Team

Cons:

-Pay to Win/Imbalanced Matchmaking
-Less Than Steller Visual Performance
-Freezing Issues



Recommended System Requirements:

OS: iOS 9.0+, Android 4.4+
HDD: 119 MB