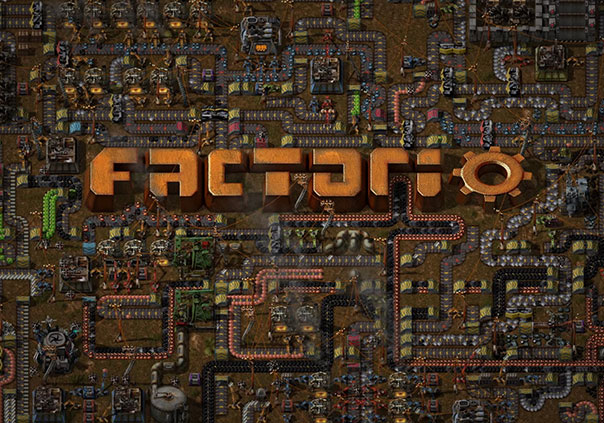 Build and strive in the galaxy with Factorio, a a real-time strategy game created by Wube Software. It's a game all about building and maintaining factories on an alien world, where players will be e mining resources, researching technologies, building infrastructure, automating production and fighting enemies.
Join forces with other players in cooperative Multiplayer, create huge factories, collaborate and delegate tasks between you and your friends, or add new mods to increase your enjoyment, from small tweak and helper mods to complete game overhauls.
Enjoy a range of interesting challenges in the form of the Scenario pack, a free form of DLC, or use the Map Editor to place down entities, enemies, and terrain in any way you like, and even add your own custom script to make for interesting gameplay.
Status: Released
Release Date: Feb 25, 2016
Business Model: Retail
Developer: Wube Software
Publisher: Wube Software
Category: Stand-alone
Genre(s): 2D, Sci-Fi, Strategy, Simulation
Platforms: PC, Mac, Linux

Pros:

+Fantastic pacing and theme
+Mod support
+Free DLC

Cons:

-Game mechanics take some time to get used to



Recommended System Requirements:

OS: Windows 10, 8, 7, Vista, XP / OSX El Capitan, Yosemite, Mavericks, Mountain Lion, Lion / Linux (tarball)
CPU: Dual core 1.5Ghz
RAM: 2 GB RAM
GPU: 512MB GPU
HDD: 512MB