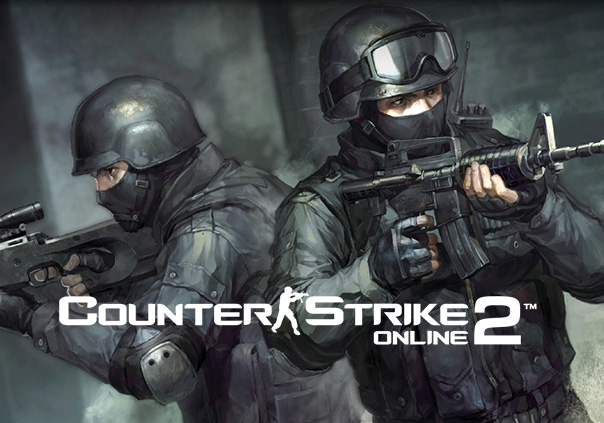 Counter-Strike Online is a remake of Valve's original "Counter-Strike" game by Nexon specifically designed for Asia. Valve developed the game with supervision from Valve and designed the game to play a lot like Combat Arms, Sudden Attack and other popular free to play "MMOFPS" games. The game's core gameplay mechanics and visuals are identical to Counter-Strike which is available on Steam – the only differences between the two versions is that Counter-Strike Online has "MMO" elements as well as new weapons and game modes. The game was originally launched in South Korea back in 2008, but launched in Malaysia and Singapore in October, 2010. This version (through IAHGames) has no IP-Restrictions in place, meaning anyone in the world can play the game. Keep in mind, since the game is located in South-East Asia, there are some serious latency issues. The game modes in Counter-Strike Online are:
Game Modes:
Detonation – The classic "plant the bomb / Defuse the bomb" mode. Terrorists win by defeating all of the Counter-Terrorists or by planting the bomb. Counter-Terrorists win by defeating all the Terrorists or by defusing the bomb.
Hostage Rescue – Counter-Terrorists win by rescuing hostages or by defeating the entire enemy team. Terrorists win by preventing the Counter-Terrorists from rescuing all of the hostages or by holding out until the game time runs out.
Assassination – Terrorists win by assassinating the VIP or eliminating all Counter-Terrorists. Counter Terrorists win by escorting the VIP safely to the rescue point or by eliminating all of the Terrorists.
Team Death Match – Whichever team reaches a predetermined amount of "kills" first wins. Players instantly respawn upon dying.
Death Match – Free for all – whoever gets the most kills before time runs out wins. Players instantly respawn upon dying.
Zombie Modes – Seven different zombie modes (which originally appeared as player mods in the original Counter Strike) are available, including Hero, Mutation, and The Union.
Scenario Modes – These modes, which sometimes cross with other modes, are meant to put players in a specific mode for the duration of the match, and include goals such as Survival, Pursuit, Defense, and Annihilation.
Fun Modes – These modes, which sometimes cross with other modes, are meant to be less competitive and more about having fun. They include Zombie Escape, Soccer, and Bazooka Battle.
Bot Modes- Many of the above game modes, but with bots filling in player roles.

Status: Released
Release Date: Jul 04, 2008
Business Model: Free to Play
Developer: Nexon
Publisher: IAH Games
Category:

Stand-alone

Genre(s):

3D, MMO, Shooter

Platforms:

PC


Editor's Score: 3/5

Pros:

+Balanced maps.
+Plays almost exactly like the critically acclaimed FPS Counter-Strike.
+Plenty of weapons and game modes compared to the original CS.

Cons:

-Some weapons aren't balanced.
-Serious latency issues



Recommended System Requirements:

OS: Windows XP / Vista / Windows 7
CPU: Intel Core 2 Duo and above
RAM: 1 GB
GPU: GeForce 7600 256MB and above
HDD: 1 GB Free



Description: Counter-Strike Online is a 3D tactical MMOFPS game developed by Nexon with supervision from Valve. The game is basically a conversion of the original Counter-Strike into a free to play "MMO" with additional RPG elements.
Alaplaya has officially launched Skylancer, a free-to-play browser strategy game.
by MissyS
Webzen has announced that MU Online will launch its latest expansion, EX 700, on May 31.
by MissyS