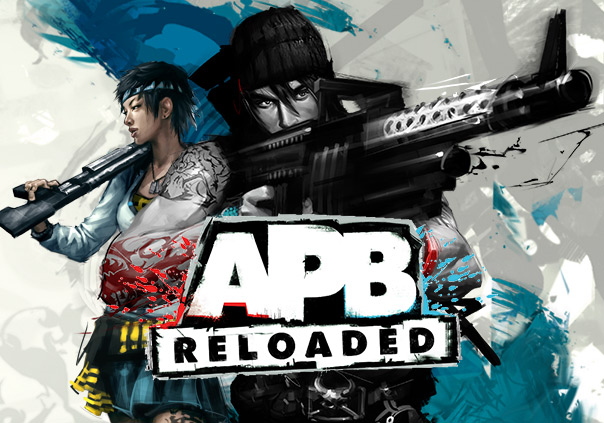 All Points Bulletin: Reloaded is a MMO set in the modern fictional city called San Paro, where players play the role of either criminals or enforcers in a fight for control of the streets. Originally released as a full-price game, APB closed and now returns nearly one year later on the free-to-play model and under a different publisher. Shooter and MMORPG fans both will find something for themselves here, whether it is on the streets in the thick of the action, or in the workshop customizing their cars with mods and decals.
APB is a GTA-style MMO based around the tried and true concept of cops and robbers. It's deceptively simple, amazingly fun, and is bound to keep you latched to your screen for many hours on end as you rob, fight or arrest your way to fame. Wield a plethora of firearms, drive a variety of vehicles, and make your mark as you fight for the streets of San Paro as one of two factions:
Criminal: Criminals get to perform a variety of missions and roles, such as ramming stores with their cars for loot, or mugging civilians for a little extra cash. Their pro-active role means they have to keep an eye out for Enforcers who can take them out or arrest them, then steal their "hard-earned" money.
Enforcers: Enforcers play a more reactive role; they patrol the streets hoping to "Witness" criminals committing a crime, which allows them in turn to arrest or take them out. Enforcers gain access to a special range of weapons called "Less-than-lethal" weapons who's role is to stun rather than kill, in order to arrest.

Status: Released
Release Date: Jun 29, 2010
Business Model: Free to Play
Developer: Realtime Worlds, K2 Network
Publisher: Realtime Worlds, Electronic Arts, Webzen Games, K2 Network, Iceberg Interactive
Category:

Stand-alone

Genre(s):

3D, MMO, Adventure, RPG, Shooter

Platforms:

PC, Xbox 360, Xbox One, PS4


Pros:

+Intense, high-speed action.
+Vibrant city to play in.
+Huge customization potential.
+Beautiful graphics and art.
+Super addictive character progression.

Cons:

-Abysmal matchmaking system.
-Significant lack of content.
-Cash shop prices are absurd.
-Bugs and Glitches galore.



Recommended System Requirements:

OS: Windows Vista / 7
CPU: Core 2 Quad Q8600 2.6 GHz
RAM: 4GB
GPU: GeForce 8800GT w/ 512MB VRAM
HDD: 7GB



Description: APB: All Points Bulletin is a multiplayer online video game for Microsoft Windows developed by Realtime Worlds and was acquired by Reloaded Productions, which is part of the GamersFirst company.
Current, returning, and new players alike will discover new adventures that can be only found in TERA.
by MissyS
Awaken to a brand-new Eden Eternal! Aeria Games, a leading global publisher of free-to-play online games, has launched The Reawakening, the a...
by MissyS
Elder Scrolls Online's latest Chapter, Elsweyr is well on the way, and over the weekend, I spent a little time in the PTR for Elsweyr.
by Ragachak