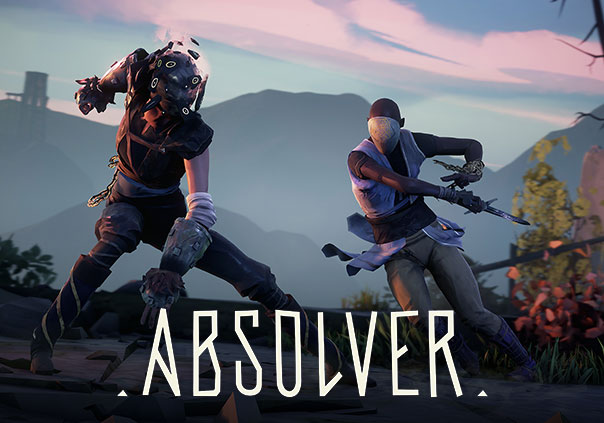 Absolver is a 3D fighting game developed by Sloclap for PC, Mac, and Linux and will be available on Steam in 2017. In Absolver you awaken in the ruins of the Adal Empire with a mysterious mask on your face and have little recollection of the past. The mask was created by the Guides, those who brought you to this mysterious land to determine your worth and see if you have what it takes to join the Absolvers, a group of highly elite warriors.
While exploring the lands you'll come across other Asbolver prospects like yourself, learning your place in the world and honing your skills with them. You'll be presented with different weapons, powers, and armors along the way and customize gameplay by managing your Combat Deck. Different fighting styles, weapons, and powers can be included in your Combat Deck to create a truly unique, real-time fighting experience where dodges, feints, and counters will play an important role as well.
Absolver will feature both PvP and PvE content where players can fight in these intense battles. The PvE portion of the game will include your adventures through the Adal Empire, building a team of warriors capable of taking on the dungeon mines of Adal. PvP battles will be held in arenas where players can receive spoils from their victories and progress through the ranks of the Absolvers, becoming one of the fiercest combatants of all time.
Hone your skills, put them to the ultimate test, and become one of the fiercest combatants of all time in Absolver.
Status: Pre-Release
Business Model: Retail
Developer: Sloclap
Publisher: Devolver Digital
Category: Stand-alone
Genre(s): 3D, RPG, Fantasy, Fighting
Platforms: PC, Mac, Linux, Steam


Recommended System Requirements:

OS: Windows 7/OS X 10.9/Ubuntu 12.04 (or later)