UPDATE: This game has been shutdown and is no longer available
Exteel is a fast paced 3D sci-fi MMO shooter with gorgeously designed graphics and skill animations. Hop on to your giant customizable mech and fight against up to 16 players online in multiple game modes. Fight your opponents with any plasma swords, rockets, rifles, SMGs and so much more; the game has an enormous amount of different weapons, armor, skills and parts available to purchase in the game's store, so the sheer amount of customization here is almost limitless.
Publisher: NCSoft
Playerbase: Low
Graphics: Medium Quality
Type: MMO
EXP Rate: Medium
PvP: N/A
Filesize: 550MB
Pros: +Unique mech based gameplay. +Huge selection of weapons & upgradable parts. +Varied skills. +Fast paced addictive gameplay. +Well designed maps. +Great tutorial.
Cons: -Difficult to compete against better geared opponents. -Cash shop items can imbalance the game.
This game has been SHUT DOWN – It is NO LONGER available. This means the official servers are offline and no one can create new accounts or log in to the game. For all intents and purposes this game is dead. This page will be updated if the game ever re-launches.
Overview
Exteel Overview
Exteel is a fast paced sci fi shooter MMO with a third person camera angle. The core gameplay is extremely fun and addictive and the level of character customization is just jaw dropping. The game's maps are nicely designed and small enough to create a fun chaotic atmosphere. The game's offers a unique anime-inspired mech experience like no other. Compete online with other players in Deathmatch, Team Deathmatch, Capture the Flag, Territory Capture, and co-operative Last Stand matches. Exteel is simply a must download for any fan of MMO shooters.
Exteel Screenshots
Exteel Featured Video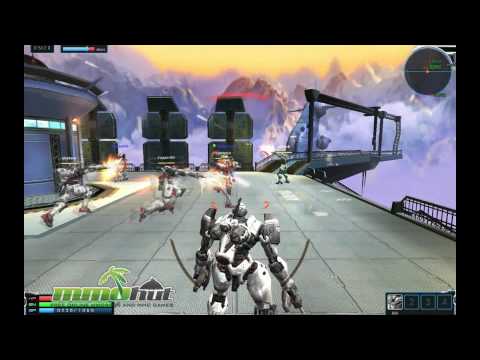 Full Review
Exteel Review
By, Omer Altay
With the rising popularity of MMO shooters, it's sometimes hard to decide which games are worth downloading and which ones aren't. If I was stuck on an island with only one MMO shooting game, it would be without a doubt Exteel, as If I had to describe the game in just one word, that word would have be "awesome". How can giant robots wielding swords, rocket launchers, rifles and SMGs while flying around with jet packs not sound fun?
You build it
One of Exteel's most impressive features is the game's enormous array of weapons, armor, skill, and parts. The sheer amount of customizable components in Exteel is simply jaw dropping. Players can customize their armor by purchasing 'sets', which are prebuilt mechs, or opt to customize their mech from ground up by purchasing each piece (Head, Core, Arms, Legs, etc) separately. You can build a gigantic mech with the highest armor rating or a small dwarf mech with incredible speed or anything in between, the choice if yours! Players are also allowed to carry up to two different sets of weapons at once, and the number of possibilities here are almost endless. Combine a spear and an SMG for deadly close range combat or equip two rifles to be deadly from long range, the choice is yours. Since the game allows you to equip two different sets of weapons, the numbers of possible weapon combinations are even greater.  The game's skill system is also incredibly unique. In order to use skills, you have to first purchase them from the item store with the credits you've earned in matches and then equip the weapons that the skill you purchased required. For example, if you combine an SMG with a Lance you can use a skill that lets you impale your opponent at close range, lift them up into the air and fire a hail of bullets into their face. The game has hands down the best customization of any MMO shooter and some of the most addicting gameplay I've had the pleasure of experiencing.
Into the fray
Upon spending some of the credits you've earned in the game's tutorial you can finally head off into battle. One of the most attractive aspects of Exteel is the game's truly marvelous gameplay, as battles are fast paced and furious. Gameplay is highly dependent on skill, so if you're ever squaring off with someone, the guy that's going to win will almost always be the better player. Since each 'room' can handle up to 16 players at once, the chaos begins as soon as you enter the game. Maps are usually well designed and incredibly small, so you'll never have to actively search for someone to shoot at, there will always be a battle raging on nearby. Game controls are also incredibly easy to get accustomed to; move with the WASD keys and active your booster by double taping any of the four directions and fly by double taping the space bar. The fact that you can fire your weapons while boosting around only adds to the game's enjoyment, as there's quite as enjoyable  as impaling someone with a lance from above them. Exteel just feels a lot like GunZ: The Duel and S4 League, but a tad slower paced and with giant robots, so if you liked GunZ, you'll definitely like Exteel.
The Mechanics
The game's mechanics are straight forward; reduce your opponents hit points to zero before they do the same to you. You can avoid enemy attacks by activating your boost and strafing around, but make sure not to hold down that boost too long, because while active your boost drains your energy reserves. Depending on your mech's weight and customized components your energy will drain at varying speeds. Your energy replenishes quickly while your boost is off, but being caught without any energy when an enemy is in your face impaling you with a lance is a shortcut to robot heaven. You also don't want to hold down your fire buttons down too long while spraying bullets at your enemy because all weapons are prone to overheating, even the melee weapons.
Level UP & Rank UP
Another interesting aspect of Exteel is the game's ranking system. The game has both a traditional 'leveling system' and a 'ranking system'. Each level grants you bonus hit points and stats, while each rank grants you additional credits, ability points and more hanger space.  The lowest rank in the game is 'trainee' and the highest is 'major'. Another interesting aspect of Exteel is that the game has absolutely no level restrictions on weapons and armor, so you can have access to the best equipment in the game without having to commit hundreds of hours to the game. If you're a natural born Exteel player, you can theoretically earn enough credits to purchase the best mechs in game within a few days.
Final Verdict: Good
With its fast paced addictive gameplay and enormous customization Exteel is hands down one of the more original MMO shooters out there. Unfortunately, NCSoft hasn't done a great job keeping the game up to date and has slowly let the game decay.
Screenshots
Exteel Screenshots
Videos
Exteel Videos
Exteel Gameplay Video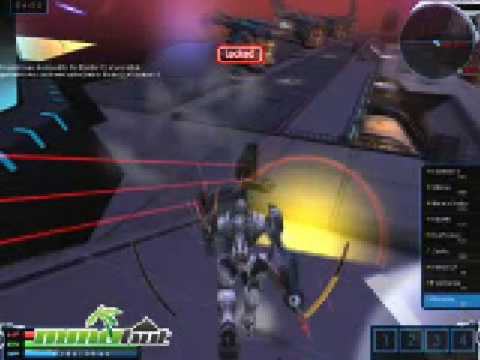 Exteel Gameplay Video 2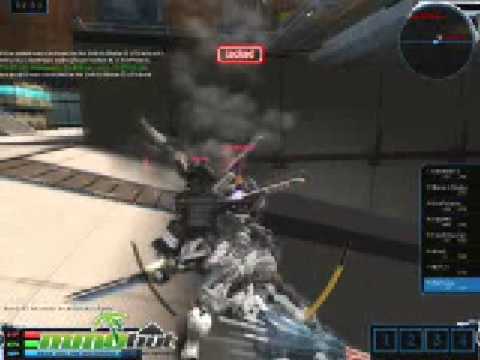 Exteel Cinematic Trailer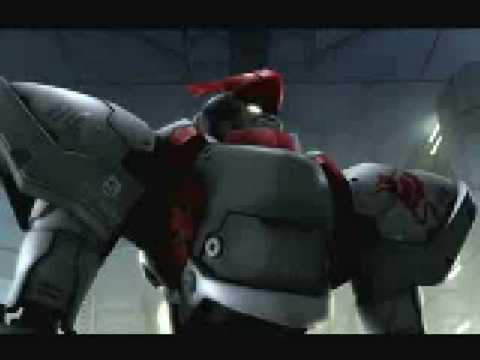 Exteel Skills Trailer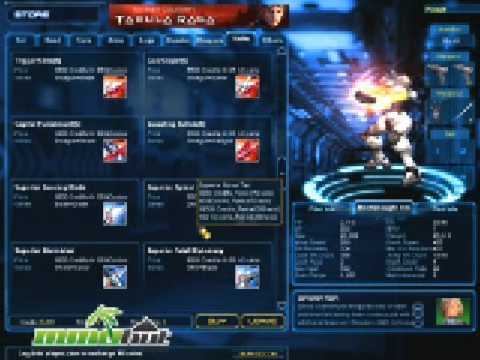 Exteel Ownage Video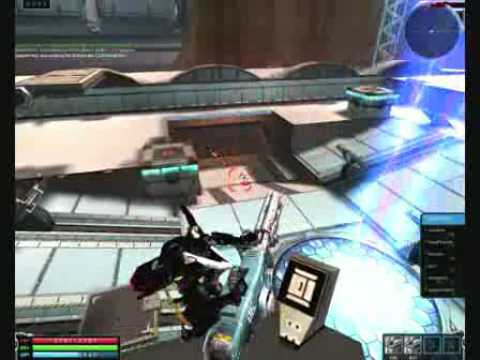 Links
Exteel Online Links
System Requirements
Exteel System Requirements
Minimum Requirements:
OS: Windows XP / Vista/ 2000
CPU: Intel Pentium 3 800 MHz
RAM: 256MB
HDD: 1.0GB
Graphics Card:  NVidia GeForce Series 4 video card
DirectX: 9.0c
Recommended Specification:
OS: Windows XP / Vista/ 2000
CPU: Intel Pentium 4 2.0 GHz
RAM: 512 MB or more
HDD: 1.0 GB
Graphics Card: GeForce 5700 or ATI Radeon 9200 Series video card
DirectX: 9.0c or better