Lime Odyssey: The Chronicles of Orta is an upcoming 3D fantasy MMORPG with anime inspired graphics. There are three races and four base classes to chose from in Lime Odyssey. The game also has ten crafting skills, and many other features.
Publisher: Aeria Games
Playerbase: ??
Graphics: Medium
Type: MMORPG
EXP Rate: ??
PvP: ??
Filesize: ??
Pros: +3 races to chose from. +Housing and town progression system. +Varied crafting skills. +Strong development team.
Cons: -Limited information available. -No release date set. -Looks similar to many other MMORPGs.
Overview
Lime Odyssey Overview
Lime Odyssey: The Chronicles of Orta is a Korean MMORPG being developed by Sirius Entertainment. The studio is headed by many of the veterans who worked on Ragnarok Online and the defunct Ragnarok Online 2. There's a lot here for RO fans to like, the graphics are in 3D but the visuals should still look familiar. Lime Odyssey has three playable races to chose from, but only four classes announced so far. The game will also have a player housing feature, and a town progression system where multiple players can support the growth of their starting town. We'll post more information on Lime Odyssey as the American release gets closer.
Races - Human, Turga, Pan
Base Classes - Fighter, Magician, Cleric, Thief
Lime Odyssey Screenshots
Lime Odyssey Featured Video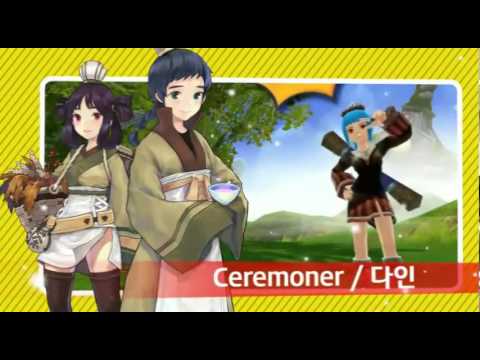 Full Review
Lime Odyssey Review
Coming Soon…
Screenshots
Lime Odyssey Screenshots
Coming Soon…
Links
Lime Odyssey Links
System Requirements
Lime Odyssey Requirements
(estimates)
Minimum Requirements:
OS: Windows XP / Vista / Windows 7
CPU: AMD Anthlon XP 2400+ / Pentium 4 2.4GHz
RAM:  1 GB
HDD: 3 GB Free
Graphics Card: GeForce 5700
Recommended Specification:
OS: Windows Vista / Windows 7
CPU: AMD 3000+ / Pentium 4 3.0 GHz or better
RAM: 2 GB or more
HDD: 5 GB or more
Graphics Card: GeForce 7600GT or better