Battlestar Galactica Online
Battlestar Galactica Online is a browser based 3D Sci-Fi MMORPG based on the popular Battlestar Galactica franchise. Play as a Cylon or Human and battle it out in space. Players can explore various worlds, and unlock new weapons, ships, and parts as they progress.
Publisher: Bigpoint
Playerbase: Medium
Graphics: High
Type: MMORPG
EXP Rate: Medium
PvP: Faction Based
Filesize: N/A
Pros: +Based on a popular Sci-Fi franchise. +Great looking graphics powered by the Unity engine. +Plenty of weapons and ship customization options.
Cons: -Limited information available. -No release date set. -Some features will cost real cash. -No land based combat.
Overview
Battlestar Galactica Online Overview
Battlestar Galactica Online is a new browser based MMORPG being developed by Bigpoint. Its set during season 2 of the popular TV series and gameplay centers on the ongoing conflict between the Cylons and humans. Like Bigpoint's Dark Orbit, Battlestar Galactica Online is real-time combat and allows players to purchase various ships and outfit them with dozens of parts. But unlike previous Bigpoint titles, Battlestar Galactica Online was build using the powerful Unity engine which means the game has beautiful 3D graphics that are on par with client based games. Players will be able to get off their ships to explore the BSG universe, but there's no land based combat component. The game scheduled for release in Fall 2010 and the level cap will be 20. Expect more information on Battlestar Galactica Online in the months ahead.
Battlestar Galactica Online Screenshots
Battlestar Galactica Online Featured Video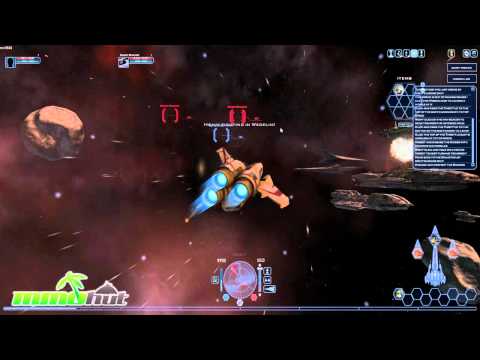 Full Review
Battlestar Galactica Online Full Review
Coming Soon…
Screenshots
Battlestar Galactica Online Screenshots
Coming soon…
Links
Battlestar Galactica Online Links
Battlestar Galactica Online Articles