Closers: Rogue Agents Trailer (Season 3)
Closers announces Season 3 – "Rogue Agents" – as the game celebrates its first anniversary!
The Wildhüter team, led by Wolfgang, is now opposed to the rest of the UNION and has split off on its own. It's up to the Black Lamb and Wolf Dog teams to try to bring the rogue agents to heel. It's the Wild West in the Closers world and things are going to get worse before they get better.
More new content is slated to come in 2019 for Closers including new dungeons, stories, a new character, a new battle system, and more!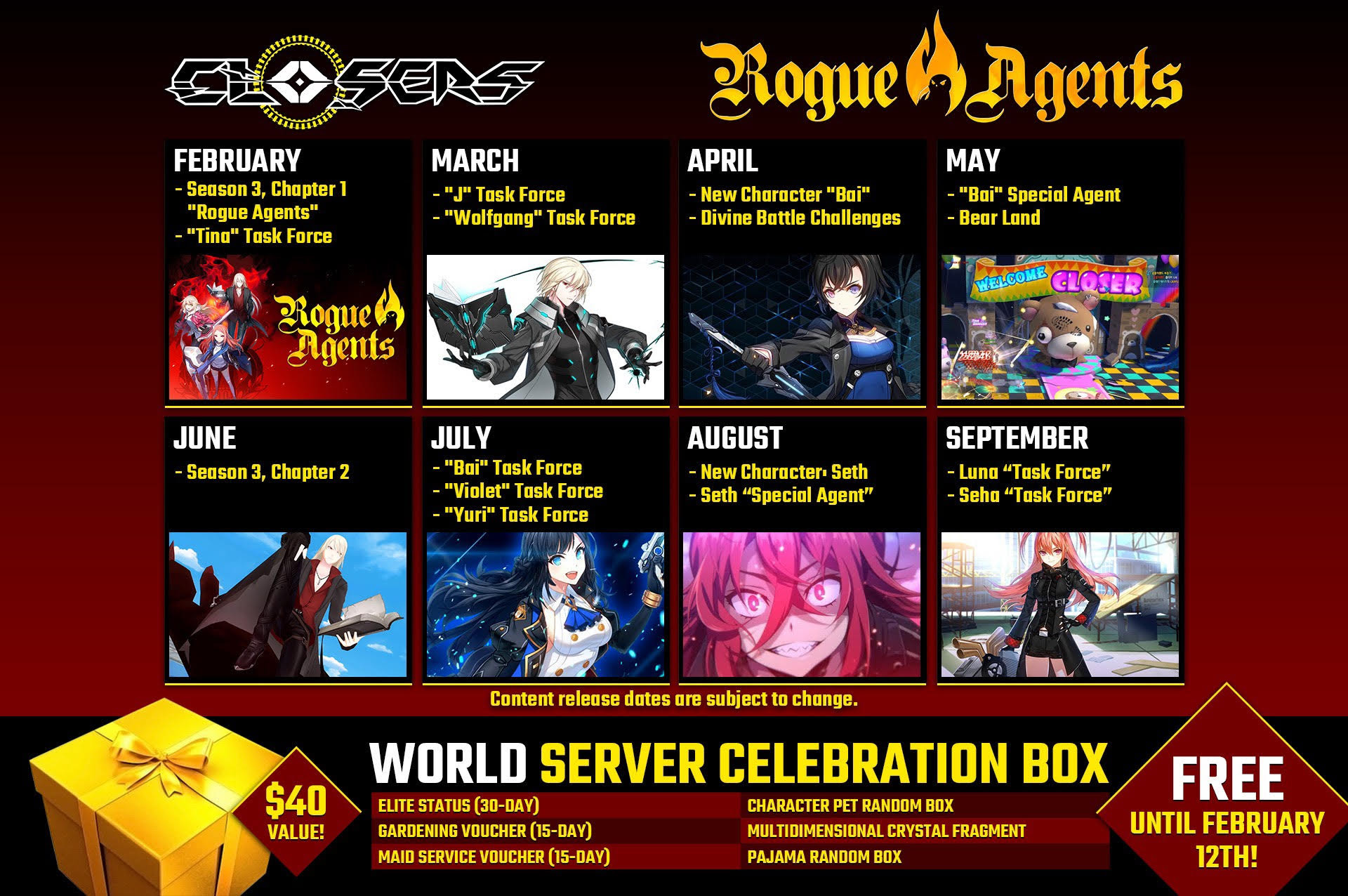 Next Video
Snail Games announces the first round of alpha invites for Black Gold Online.
by MissyS
ExileCon, Path of Exile's major convention, takes place on November 16 and 17 in Auckland, New Zealand.
by MissyS
Dungeons and Dragons Online winter holiday events are launching soon! Winter events in July?! It's no bug. The events should last until t...
by Guest