Zentia open beta to begin in October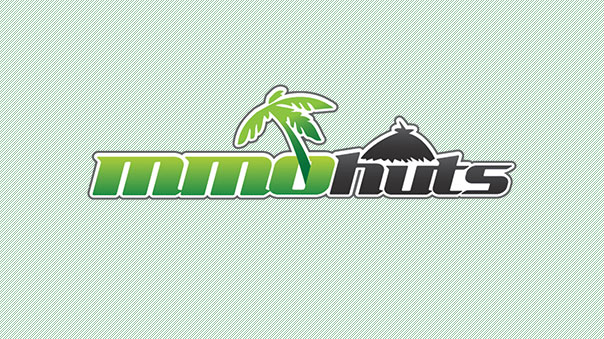 ChangYou.com has announced that Open Beta will begin for its newest MMORPG, Zentia, in early October 2010.
Four new characters, new high-level content, new zones, quests, events, and arenas, along with the grand opening of the Token Shop will accompany the launch of Zentia's open beta, and first time users for the Token Shop get a bonus gift as well. ChangYou.com also promises that players will not be able to gain competitive advantages through the item shop.
Source:
The Unveiling of Zentia Open Beta

More Characters and More New Features!

London, UK – Sept 15th, 2010 – ChangYou.com proudly announces that in early October 2010, Open Beta will be unleashed to the gaming community worldwide for the most loveable, charmingly hardcore, 3D free-to-play MMORPG, Zentia. The Zentia Open Beta will showcase four additional characters, high level content, exciting events, the Token Shop, and many more thrilling new features.

"The Closed Beta was a huge success, and we're very excited about the Open Beta," says Susan Revelt, Senior Producer of Zentia. "The community fell in love with the characters, and due to the positive feedback; we're very thrilled to present four new immortals during our Open Beta alongside many fun features that we hope players will immerse themselves in."

With Zentia Open Beta, gamers will embark on a journey through the 3D massively multiplayer world of the immortals. Zentia offers players a delightfully fun and exciting experience through in-depth pet and mount capture systems, numerous battlegrounds to allow them to unlock their hidden potential, and PVP arenas where they can defend their honor. Twenty-four characters will be revealed with eight unrestricted classes, numerous events, and new zones. In addition, high level players will have more content to explore in their strive to become immortal.

The Token Shop grand opening will occur soon after the start of Open Beta. Players can look forward to fun new items including, unique accessories, consumables, and rare mounts. Furthermore, players who use the Token Shop for the first time will receive a Bonus Gift. Unlike other free to play MMORPGs, Zentia's Token Shop will not provide players with a competitive advantage. All players will have the same opportunity to be the best whether or not they use the Token shop.
Next Article
GameSamba held a press conference on July 19th in Hong Kong to announce the worlds first Naruto 3D MMO ARPG.
by Ragachak
Windward, an action-packed sandbox game set on the open oceans, has dropped anchor on Steam for Windows, Mac and Linux.
by MissyS
To celebrate Transformers Universe's presence at EGX 2014, Jagex are delighted to introduce Pandemic and Outsider to the ever growing barrac...
by Mikedot