Yoozoo's 'Era of Celestials' Reaches over 300,000 Pre-Registrations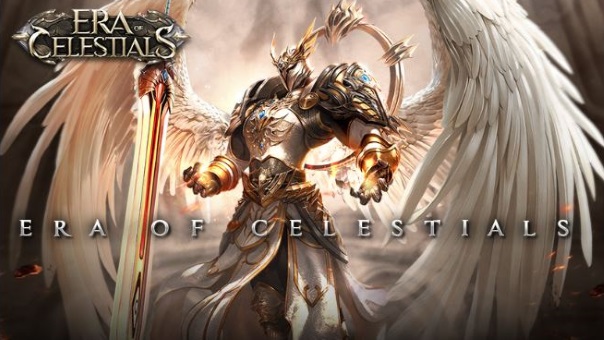 Yoozoo recently announced the beginning of pre-registration for their upcoming MMO ARPG, Era of Celestials. This game has already reached 300,000+ pre-registrations as it comes closer to launch. The event is still open and offers players an exclusive title "Pioneer" as well as in-game resources worth $20. This includes 300 rubies, 10 Sprite Leaves, 10 Angelic Essences, 10 Mount Fruits and 10 Enhance Stones for a headstart. The game received 6 million pre-registrations across China and has been a hit there while preparing for a domestic/global release.
Era of Celestials' storyline begins at a point where the last bastion of humankind, Celestial City, is under siege by rampaging enemies. Humanity's guardians, named Celestials, are searching for champions to save the human race and embark on the Path of the Vanquisher. Players will pick between warrior, mage, and archer as they begin their journey, questing, doing battle, and hunting down bosses for rare and powerful items, as well as PVP. These heroes will also have the chance to power-up by unsealing a variety of Celestials, transforming into an unstoppable killing machine.
Next Article
A free version of Talisman: Digital Edition has been released onto the iOS App Store as of today.
by Ragachak
Digital Extremes revealed numerous exciting changes and additions coming to Warframe in 2015 during its recent PAX East after-dark livestream ...
by Mikedot
Despite Naruto's main storyline ending in the manga a few years back, there's hasn't been any breaks in the endless slew of Naruto spino...
by Ojogo