Xulu Universe Enters Alpha Testing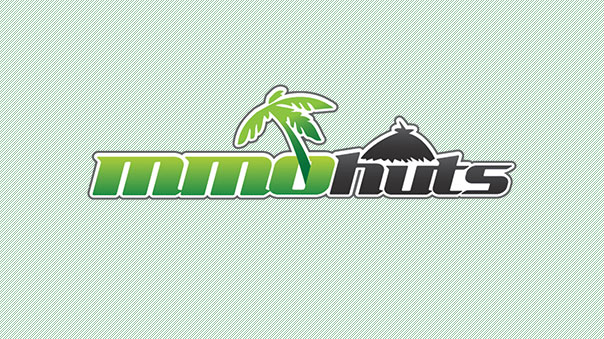 Xulu Entertainment has announced the alpha testing phase of their physics based virtual world titled Xulu Universe.
Players are encouraged to build their world however they want, using the building tool supplied by Xulu Entertainment.  This includes any games or activities the player may want, and includes over 100 customizable components, basic landscapes, and more.
The game supports natural physics, which means every vehicle, bridge, etc will react according to the in game engine.  This gives players infinite variety in creating events and games that will suit them.  More information about the game can be seen in the trailer below, and by visiting the Xulu website.
Xulu Universe Trailer
Source:
Xulu Universe's Alpha Opens to Explore, Create New Worlds

High-quality physics-based virtual world for gamers who like to create their own games and activities

Milpitas, Calif. – Aug. 28, 2012 – Xulu Universe, a free-to-play, massively multiplayer online physics-based virtual world, is seeking alpha players with a penchant for creativity. Using a robust suite of unique design and sharing tools, inhabitants can create, share and enjoy a wide range of games and virtual environments. Early in-world play includes off-roading, racing, vehicular battle sports and open exploration. Interested players can begin their journey in the Xulu Universe by signing up and downloading the game client for free at the official website (www.xulu.com).

Anyone in Xulu Universe can help populate the world by building their own games or activities from scratch, starting with basic landscapes and more than 100 customizable components using a proprietary building tool supplied by Xulu Entertainment, or jump into the world and play in venues others have created. Everyone starts with a free all-terrain vehicle (ATV) and flying craft (bubblecraft) to explore and play. While there will be a continuous supply of free creation components, vehicles and other virtual goods, premium items can be purchased once the world enters beta, or by pledging to the Xulu Universe Kickstarter campaign.

"The idea for Xulu Universe was collectively formed in our heads years ago," said Nanci Solomon, CEO, Xulu Entertainment. "We've worked hard to bring high-end open play, socializing and creativity together into a single cohesive experience. Our alpha launch is just an early peek at what's in store, and we look forward to our early user community to help guide our evolution."

The adventure begins in a first region of Eidolon, an Earthlike planet that will soon evolve into a resort and "home away from home." Xulu Universe will expand to include other worlds and space-times as varied by the imaginations of the user-creators. These can be re-creations of Earth in the present, past and future.

Xulu Universe features:

Physics Simulation – Every object in the virtual world, including cars, aircraft, rope bridges, rocks and other obstacles, reacts in a natural and spontaneous manner based on the Xulu proprietary physics engine. This sets Xulu Universe apart from other games and virtual worlds that limit what can be simulated and when.

Infinite Variety – The world supports all genres of play in one environment ranging from high-action sports like off-roading, racing and vehicle-based battles, to flight-based scavenger hunts and up-close-and-personal social activities.

Venue Builder – Using this tool, inhabitants can easily create and share high quality user-generated content turning every inhabitant into a game or "venue" designer. Users can easily submit and share their creations with their friends and the rest of the Xulu community. The Venue Builder is a resource for existing and aspiring game designers to bring their ideas to life. However, this tool is not just for experts. Its custom designed drag-and-drop interface and a library of pre-built customizable components does not require any skill or training in art, 3-D modeling, or programming.

Social Interaction – Inhabitants can jump into in-world games, or set up their own game and events with groups of friends. Built-in voice chat has options to talk with just friends, team or everyone in a game or venue.

Marketplace – In the near future, Xulu will open up the world to professional 3-D modelers, animators and other artists who wish to share or sell their creations. Software developers will be able to contribute through an upcoming SDK.

The team behind the Xulu Universe has a deep background in technology and media that includes simulation, game development, virtual reality, robotics, design automation and film. The resulting virtual world is the inter-disciplinary culmination of the team's 60-plus years of experience and aims to provide a truly open sandbox for virtual inhabitants to explore the limits of their creativity.

"It took a lot of careful architectural exploration to come up with a core infrastructure that supports the kind of flexibility and performance we want to provide to end users," said Joe Santos, CTO, Xulu Entertainment. "With that in place, we can quickly move on to adding new in-world features, game genres, vehicles, life forms and creation parts."

In the final stretch of the world's release, Xulu Entertainment launched a community page on Kickstarter. Funds from Kickstarter will be used to complete seed games, add in-world multi-player building, add next gen avatars and add new vehicle types, game genres, creation components and community features. Backers will receive special Founders Club recognition and access, along with premium virtual items in the Xulu Universe such as unique creator kits, vehicles, avatar customization features, pets and more.

For more information or to sign up for Alpha, please visit the official Xulu Universe website. Community members who wish to contribute to the Kickstarter campaign for the premium benefits may do so here.
Next Article
The popular naval MMO has now hit Steam, with special packages available for eager adventurers.
by MissyS
A new update hits Twin Saga today and brings with it the incredible new Sky Garden dungeon.
by Ragachak
Behaviour has revealed an ambitious plan for their upcoming sandbox MMOFPS, Warhammer 40k: Eternal Crusade, detailing how matches...
by DizzyPW