Xiah Rebirth Shutting Down on February 1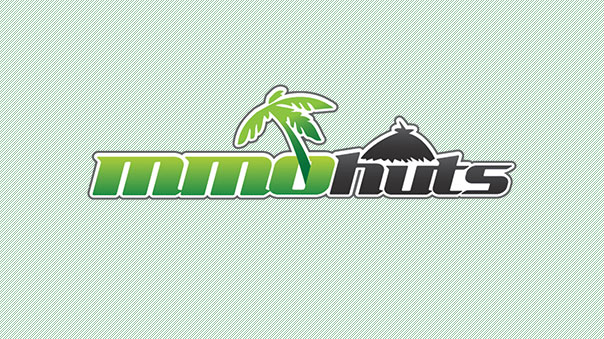 Xiah Rebirth, a free to play 3D Fantasy MMORPG, published by GamesCampus will be shutting down on February 1, 2010. The game's item mall has already been closed down, but the service will remain open until February. Gamescampus also publishes Shot Online, Asda Story, MLB Dugout Heroes, Manga Fighter, Cue Online and Tank Ace.
Honestly, I'm surprised that Xiah Rebirth even lasted this long. The game has been out for well over a year now and since its release the game has never been too popular. The game actually ranks as one of the lowest rated games here on MMOHuts and rightfully so. Even though Xiah Rebirth wasn't a good game, it's always sad to see an MMORPG shut down. Luckily, by the time the game shuts down in February there will be at least three new games to replace it.
R.I.P. Xiah Rebirth
The Original Press Release
It is with great sadness that we are forced to announce the shutdown of the web item mall on December 28th, 2009 and the closure of Xiah Rebirth global service and game servers on February 1st, 2010 through a joint decision by Taewool Entertainment and OnNet USA Inc.

We would like to sincerely thank each and every one of you for your interest and enthusiasm towards the game over the past 3 years, and with your combined efforts and commitment the creation of an amazing player-community.  You exceeded all of our expectations and were focused on helping one another play and enjoy the game to the fullest, for which we have the highest respect and admiration.

We hope to see as many of you as we can again in our other GamesCampus games such as Shot-Online,  Asda Story, MLB Dugout Heroes, Manga Fighter, Cue Online, Tank Ace and newly released titles in the future.

The item mall will remain open until (12/28) to allow a final opportunity for those that wish to acquire items for use in the month of January during the largest set of in-game event periods in the history of Xiah Rebirth which will begin after the final regularly scheduled maintenance on Monday (12/28), after which game service will run until February 1st, 2010 to allow all previously purchased items the opportunity to complete their durations.

In addition to the largest number of bonus event periods possible, in January we will be announcing the availability of free game item packages offered exclusively to players of Xiah Rebirth to allow more beneficial transitions into the player communities of various GamesCampus games of your choice including: Shot-Online, Asda Story, and MLB Dugout Heroes.

Further item package details will be announced in January once they are available for distribution.

Until then, we appreciate everything you have done for and with us in Xiah Rebirth and wish to see you all again around GamesCampus in the years to come.
Next Article
InnoGames has introduced the Destroyer today, the first of three pirate classes available in the upcoming MMO, Kartuga.
by MissyS
Kind Words is an amazing little piece of software that, quite simply, lets you share and receive kind words with other users.
by NWOrpheus
Erebus: Travia Reborn is inching closer towards release. The Outspark staff has announced that closed beta testing will start on September 1, ...
by Guest