Worlds Collide In Dragon Saga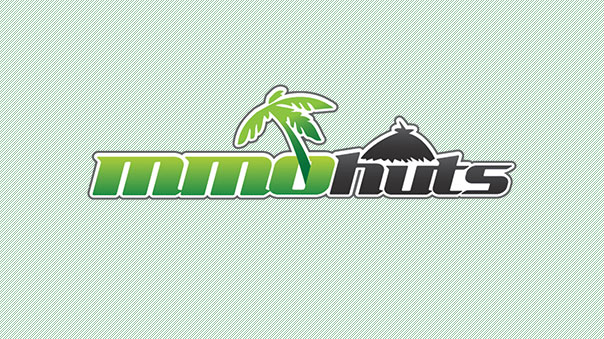 Dragon Saga has launched its latest update which sends it into a crazy collision with the world of Ragnarok Online.
The new update, called "The Worlds Collide," opens new Warp Portals to the town of Geffen. Players can visit Telling to put on Ragnarok Hero armor and visit the world of Ragnarok Online to save it from destruction. Successful heroes will be rewarded with armor, costumes, pets, and mounts, all themed around Ragnarok. For the first time, Fiesta Players can experience Ragnarok Online in a 3D environment through new field maps and instance dungeons.
Both games are published by Gravity Interactive.
Dragon Saga: Worlds Collide Preview
Source:
DRAGON SAGA: KICKS OFF THE WORLDS COLLIDE UPDATE
The World of Ragnarok is in Trouble and the Heroes of Dragon Saga answer that call!
Marina del Rey, CA –September 18, 2012 – Gravity Interactive, a publisher of exciting massive multiplayer online role-playing games (MMORPGs), has launched an all-new Dragon Saga update that brings the world of Ragnarok to this Dragon Saga. Players can find new quests, quest rewards, costumes, dungeons, and so much more. For more details on the update:  http://playdragonsaga.com/landing and check out some in-game footage of the Worlds Collide update at: http://youtu.be/BjSF7fvsr74!
WarpPortals have opened up connecting the World of Dragon Saga to the world of the International hit MMO, Ragnarok Online.  Kafra employee, Telling, is in search of heroes to help save her home town of Geffen from certain doom. Heroes must don the armor of Ragnarok Heroes to enter this strange realm and will be rewarded with otherworldly armors and Costumes… if they succeed. Treasure boxes dropped from these new maps contain a chance to score exclusive Ragnarok Themed pets and mounts. New Field maps and monsters await all those brave enough to take on the challenge.
"It's an exciting time for Dragon Saga, veteran players of Ragnarok will get a kick out of seeing their favorite armor sets and Monster in this awesome 3D environment…" said Vince Kim, Dragon Saga Producer at Gravity Interactive. "… and Dragon Saga players will love the challenges and costumes the new Instance dungeons will bring. "
To get the latest information and regular contests for amazing prizes, follow the official Facebook page at http://www.facebook.com/playdragonsaga.  Players can also find more details at Dragon Saga Portal.
Next Article
The Gods' Game is a hard LitRPG novel set in a fantasy world.
by MissyS
Hit the high seas with InnoGame's newest MMO, Kartuga.
by MissyS
Wrath of Sparta is a massive expansion that lets you define the very destiny of ancient Greece.
by MissyS