Worlds 2016: Group Stage Day 6 Recap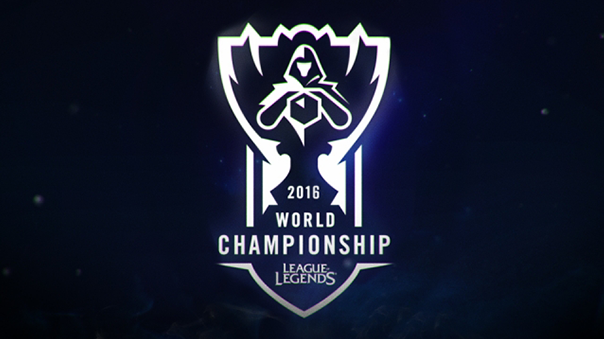 Hope stays alive for EU in Group Stage Day 6!
Edward Gaming (WIN) vs. INTZ
This is the playoffs EDG, finally. The stomp was real, they played great. Exceptionally clean execution, maybe they could've snowballed harder, but that's getting nit picky.
AHQ vs. H2K (WIN)
Similarly, a much better looking H2K. Their lanes still smash in every way, but they were actually able to close the game with a powerful siege. Granted, their Baron was stolen by a support, but you know, baby steps.
H2K (WIN) vs. Edward Gaming
The 2nd team from Europe is looking amazing today! Last game they got a Baron stolen, this game they steal an Elder Drake into a fantastic teamfight. They have seriously upped their objective control in a big way and are looking like a group favorite.
INTZ vs. AHQ (WIN)
Going in both teams had a roughly equal chance to win -in my opinion anyway- but AHQ simply played better in every aspect for an impressive win. They got a big pick in the mid game and quickly snowballed it into unstoppable momentum.
And with that, INTZ is the first of this group to be eliminated from the tournament, even after playing upset against EDG last week.
H2K (WIN) vs. INTZ
Extremely slow game by H2K despite a great early lead, maybe it's just being methodical, maybe they're still struggling to close. Regardless, they're pretty much the only EU team to make it to Quarterfinals, which is better than zero I guess.
AHQ vs. EDG
EDG played bad,
AHQ played worse,
You guessed it!
It's the Worlds Curse.
H2K (WIN) vs. EDG
Er, H2k won, somehow. EDG looked as good as they did last week, which was awful. H2K on the other hand played as they had all day: smash lane, control the map, win game. Weird match, totally expected EDG to come back but they never did. Maybe it's about time I didn't overrate them?
TL:DR
INTZ playing like a true wildcard, lata AHQ, EDG 2nd, and hope for EU with H2K at 1st.
Next Article
Prepare for it to rain scarlet when the ladies of Scarlet Blade get in the fighting mood!
by MissyS
Ragachak takes a look at GalaCollider with the game's development team in a short demo and Q&A session.
by Ragachak
The newest expansion for Lucent Heart, Stadia, is now live.
by MissyS