World of Tanks: Mercenaries Announces September Events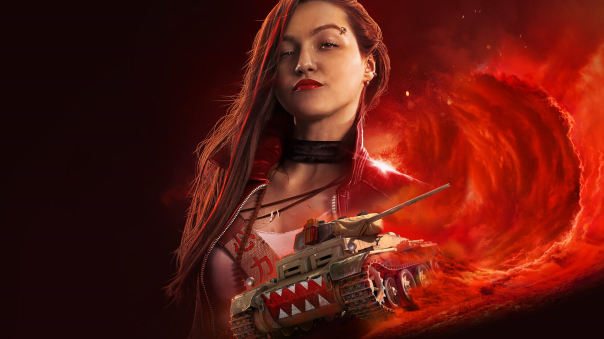 Wargaming.net has announced a new series of September events for World of Tanks: Mercenaries, its PS4/Xbox tank MMO. The three major events are:
Take Point (until September 28): Complete daily Ops to earn points. The more points you earn, the more prizes you unlock! Prizes include Silver, Consumables, Premium Time, and the Scourge Kirovets-1!
Tankman Day (September 8 and 9): A Russian holiday honoring World War II tank crews, World of Tanks: Mercenaries players will be able to earn triple XP on their first victories on September 8, and 5x XP on their first win of September 9. A special emblem is also available in Customization.
Fight For Your Academy (September 19-23): Players will be assigned to one of six Academies, and can use an emblem voucher to champion their Academy in battle. Experience earned while championing your Academy will be accumulated globally, and players who score the most completions will be rewarded with Premium time and Crew Vouchers.
The Hidden Village map will also be return to the multiplayer battle rotation on September 18, and the Trinity Mk II, the first Premium Mercenary vehicle, is available in the store until October 2. Many new contracts will also unlock in the coming weeks:
SmoothMan (available

September 18

): A mobile Medium Tank with great armor. It's captained by Blood Falcon, an all-American hero with an incredible fighting spirit.
Caboose (available

September 18

): A Light Tank that's a potent union of Japanese and German engineering prowess. It's manned by Hidden Death, a Chinese Mercenary who fights to protect and support his family.
Thresher (available

September 25

): A well-armored Light Tank with an aggressive weapon. It's operated by Dark Fox, a New Zealander who served under British command during World War II before going rogue and seeking revenge against Axis forces.
Stubbs (available

September 25

): A reckless Light Tank that moves like a snake and strikes with the same rapid intensity. It was commandeered by Crazy Snake, an erratic, aggressive, and unhinged Mercenary who can distract enemies as his teammates go for the jugular.
Bulwark (available

September 25

): A hulking Heavy Tank that can soak up a lot of punishment on behalf of its allies. It's under the command of Exiled Wolf, a self-reliant and formidable American Mercenary.
Next Article
Infinity Wars has received an enormous content update and a nearly-complete overhaul of its art and user interface.
by MissyS
Wage guerrilla warfare and reclaim the streets of Philadelphia in Homefront: The Revolution, a captivating new free-roaming FPS to be co-publi...
by Mikedot
Rock Hippo Productions Ltd. announced today the launch of its latest update – Omega – for their popular free-to-play cartoon-style third-p...
by MissyS