World Race Challenge begins in Uncharted Waters Online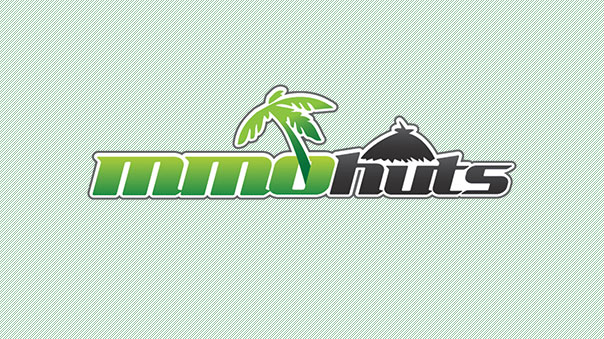 Uncharted Waters Online is hosting a World Race Challenge, in honor of Magellan's circumnavigation of the globe. The world race challenge asks players to race independently around the world, with the fastest 20 explorers earning some high-quality prizes.
Players may apply for the challenge starting today and until April 15. The race period will then begin, and run until May 9, with the winners being announced on May 16.
Uncharted Waters Online is published by CJ Internet (Netmarble), which also publishes Mini Fighter Online.
Uncharted Waters Online Gameplay Screenshot
Source:
Hoist the Mainsail! Uncharted Waters OnlineTM Launches World Race Challenge

Nautical MMORPG Hosting Around-the-World Race for Fame and Prizes

SEOUL, South Korea – April 8, 2011
Following up on their major update, CJ E&M today launched a new tournament for their seafaring MMO Uncharted Waters Online™. Dubbed the World Race Challenge, this event features a massive race around the entire in-game world of Uncharted Waters. With big prizes on the line and rewards for every player, now is a great time to dive into the Waters.

The race to circumnavigate the globe begins today! In 1522, Magellan completed his journey around the world via the West Passage, an achievement that revealed the ocean's deepest secrets. As a result, nations from around the world sent their own top explorers to discover new territories and bolster the nation's reputation. To pay tribute to Magellan's historic voyage, Uncharted Waters Online is hosting the World Race Challenge, pitting players head to head in a tense race around the world! After activating the quest, races are independently managed, rewarding the top 20 fastest explorers with awesome prizes (and bragging rights to boot).
World Race Challenge details:
• Application Period: April 8th – April 15th, 2011
• Race Period: April 15th – May 9th, 2011
• Winners Announced: May 16th, 2011

Uncharted Waters Online is known for its historical content and methodical, strategic gameplay. The new World Tour race provides a shot of adrenaline, letting players discover a brand new way to enjoy the game.
For more on the World Race Challenge, visit the promotion page: http://global.netmarble.com/uwo/news/getEvent.asp?seq=977&pageno=1&searchstring=&searchstringoptionval
For detailed information about the game and update, visit the homepage: http://global.netmarble.com/uwo/
Next Article
So let's get down to Mechanic Simulator 2017. . . I mean, Dead by Daylight.
by Ragachak
Land of Chaos Online open beta begins today, August 3, 2010. Since closed beta, Alaplaya has added numerous new features and fixed bugs.
by Guest