World of Warplanes and Tanks reveal new line-ups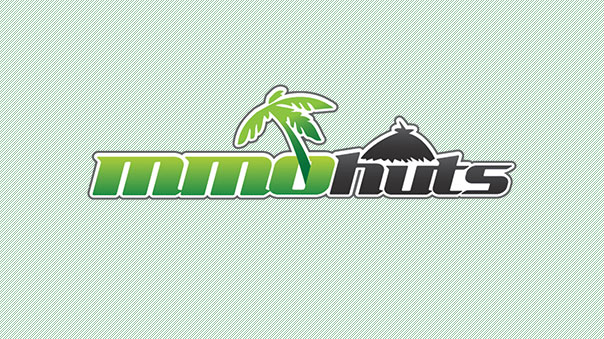 Wargaming.net has revealed new vehicles for both World of Warplanes and World of Tanks.
The upcoming World of Warplanes has introduced Heavy Fighters, the second "rock-paper-scissors" warplane class. These birds are prepared to intercept, attack enemies head-on, and bomb the competition. They are currently featured in the German line, with more nations to come. They can be seen in action in the video below.
Meanwhile, the World of Tanks has released update 7.3. This update adds and substitutes many vehicles in the line of Soviet heavy tanks. The line is now split into two branches and features newcomers such as the T-150. The game also adds the South Coast, a new battle arena, and the Dragon's Ridge, the first Asian map.
World of Warplanes – Heavy Fighters Trailer:
Source:
World of Warplanes Ups Its Firepower with Intro of Heavy Fighters

8th May 2012 — Wargaming.net, the award-winning videogame developer and publisher, introduced today Heavy Fighters, the second of several rock-paper-scissors warplane classes that will take over the skies in the company's highly anticipated flight combat MMO, World of Warplanes.

Featuring such names as the Fw.57, Bf.110, Me.410 and Me.P.1102, heavy fighters are currently represented in the German line of warbirds, and will be gradually added to other national rosters.

Their size, power and armament allow heavy fighters to fulfill a great variety of objectives including interception, head-on attacks and bombing, making them one of the most versatile classes of air forces.

"If you want speed and adrenaline, you will probably go for lighter fighters, whereas heavies provide greater firepower," said World of Warplanes Project Manager, Alex Zezulin. "Knowing the strengths of your heavy fighter will give you the feel of devastating power under your total control."

——

Soviet Heavies Solidly Roll into World of Tanks with 7.3 Update

8 th May, 2012 — Wargaming.net, the award-winning videogame developer and publisher, announced today that update 7.3 is now available for its highly acclaimed armored warfare MMO World of Tanks.

Update 7.3 brings substitutions and additions to the line of Soviet heavy tanks, splitting the line into two branches. Leading the way through the redesigned tech tree, the update moves the IS-4 tank into tier 10 of its own heavyweight line with KV-4 and ST-I. The KV-3 has moved from tier 6 to tier 7, and freed the slot for another newcomer, T-150.

New gameplay elements introduced in the 7.3 include the addition of a new battle arena, the South Coast, and the first map set in Asia, the Dragon's Ridge.

"These new machines should give players a taste for big and powerful heavies," said World of Tanks Producer Mike Jivets. "With the help of the upcoming battle arenas, the game will get a fresh look from both a visual and tactical point of view."
Next Article
Seven Knights debuted in Korea last year and has consistently held a top five spot on the Google Play Store – reaching #1 in September.
by DizzyPW