World of Tanks Rolls Out Update 7.4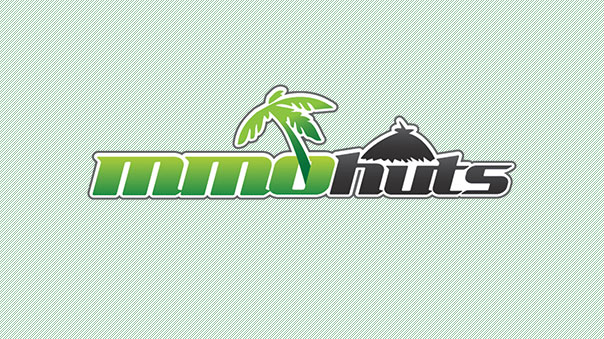 Wargaming.net has announced the launch of Update 7.4 for World of Tanks.
The update introduces two new game modes: Encounter Battle (two sides fight over one base) and Assault (attackers with better combat abilities facing off against the defenders). Two new maps also make their debut: Wide Park and Airfield.
In addition, the French tech three has expanded with two armory lines: seven long range SPGs (Renault BS, Lorraine 39 L AM, AMX 105 AM, AMX-13 F3 AM, Lorraine 155 (50), Lorraine 155 (51), Bat. Chatillon 155) and eight new tank destroyers (Renault FT AC, Renault UE 57, Somua Sau 40, S 35 CA, ARL V 39, AMX AC de 100, AMX AC de 120, AMX 50 Foch.) Also introduced are two new premium combat vehicles, the IS 6 (tier VIII) and the German Jagdtiger (tier VIII).
Wargaming also publishes World of Warplanes.
World of Tanks "AMX 50 Foch" Gameplay Screenshot

Source:
Update 7.4 for World of Tanks Presents New Game Modes, Maps and Combat Vehicles

23rd May 2012 — Wargaming.net, the award-winning global videogame publisher and developer, announced today Update 7.4 for their distinguished free-to-play MMO World of Tanks introducing a wide range of new gameplay features.

The key innovation of the update is the introduction of two new game modes – Encounter Battle and Assault. The Encounter Battle mode invites two sides to fight for one base. The Assault sets the players in the roles of attackers and defenders where the former have superior combat capabilities.

"With the current version we are proud to introduce two unique game modes, which could be really exciting and challenging for those who prefer complicated combat assignments", noted Mike Zhivets, producer of World of Tanks project. "The fans of French armored vehicles will also be pleasantly surprised with a rich collection of long range SPGs and tank destroyers, which definitely will make the game more tactically oriented and strategically planned."

The game's French tech tree armory is significantly strengthened with two new armory lines. Seven French long range SPGs including Renault BS, Lorraine 39 L AM, AMX 105 AM, AMX-13 F3 AM, Lorraine 155 (50), Lorraine 155 (51), Bat. Chatillon 155 will please amateurs of thoughtful combat decisions and slow-pace military ground action.

Update 7.4 is also intended to challenge the tankers by introducing eight new French tank destroyers: Renault FT AC, Renault UE 57, Somua Sau 40, S 35 CA, ARL V 39, AMX AC de 100, AMX AC de 120, AMX 50 Foch, capable to induce serious damage and cause problems to the existing vehicles in the game.

Along with the French tech tree expansion, the update presents gamers with serious reinforcements in terms of long anticipated new premium combat vehicles – Soviet made heavy tank IS 6 (tier VIII) and German Jagdtiger, also called JagdTiger mit 8.8cm KwK 43 L/71 (tier VIII).

Two more new maps are awaiting the gamers in the update. The first one called Wide Park invites to fight among the half ruined buildings and park location of a badly burned German town. Bums of heavies will have lots of joy by planning deadly ambushes in the dense labyrinth made of the ruins and numerous trees using them as excellent cover opportunities for assault. The second map Airfield takes the players away to the airfield somewhere in the North Africa. The location is decorated with antique ruined antique temples, palm trees and beautiful Mediterranean Sea sights. Rocky hills provide excellent shooting points for those who prefer "high ground" strategy.

World of Tanks is the first and the only team-based, massively multiplayer online action game dedicated to armored warfare. Throw yourself into the epic tank battles of World War II with other steel cowboys all over the world. Your arsenal includes more than 150 armored vehicles from America, Germany, the Soviet Union, and France, carefully detailed with historical accuracy.

A flexible system of authentic vehicle upgrades and development allows you to try any of the vehicles and weapons in the game. Whether you prefer to exhaust your foes with fast and maneuverable light tanks, make deep breaches in enemy lines with all-purpose medium tanks, use the force of giant tanks to eliminate opposing armored forces, or become a heavy sniper with long-range howitzers, each unit type has its own advantages and can be extremely effective when operated by a true tank ace.

But being a great tank commander alone isn't enough to win! In World of Tanks, it's all about teamwork. Victory is achieved by combining your combat skills with those of the other members of your team, each playing their own role on the battlefield. Just add your favorite strategy to build your own steel empire and manifest the indisputable authority of the tank power!
Next Article
Netmarble, the online game platform from CJ Games, is giving its fans something to appreciate.
by MissyS
Afromania talks with Fincon's Head of Business Development, Sean Lee, about Hello Hero and its upcoming debut in the States.
by MissyS