World of Tanks officially launches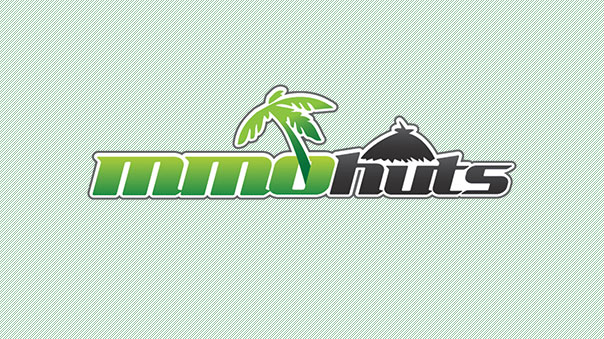 Today marks the official launch of World of Tanks, bringing it out of beta permanently. All closed beta participants earn the M4A2E5 US Tank with an extra slot as a gift.
All of the content has been released for the game currently, and World of Tanks will soon add new tank trees and additional features.
World of Tanks is published by wargaming.net.
World of Tanks Gameplay Screenshot
Source:
Hundreds of thousands of people throughout the world have been waiting for this moment, and now it is time for applause: the highly-anticipated free-to-play action MMO "World of Tanks" is officially released! World of Tanks has already gained popularity in Russia striking an impressive 1.7 million registrations and setting World Guinness Record in the category of Most Players Online on One MMO Server with 91.311 players. During European and North American beta-test World of Tanks proved its worth and uniqueness by recruiting more than 700.000 players and receiving positive feedback from enthusiast press. And now World of Tanks team welcomes all game players to join its tiers and throw themselves into the epic tank battles of World War II with other steel monsters all over the world!

Fans of MMO, action and strategy games, history enthusiasts and all those seeking for adrenaline-pumping and fast-paced gameplay, can now download the game client and be engaged in massive tank clashes with a wide variety of legendary WWII-era military hardware available in the game.

Your arsenal will include armored vehicles from America, Germany, and the Soviet Union. And that's not all – soon players will taste many new tank trees and other features!

Players can try any of the current vehicles and weapons in the game! Whether you prefer to exhaust your foes with fast and maneuverable light tanks, make deep breaches in enemy lines with all-purpose medium tanks, use the force of heavy tanks to eliminate opposing armored forces, or become a heavy sniper with long-range howitzers, each unit type has its own advantages and can be extremely effective when operated by a true tank ace.

World of Tanks is a team game, and a heavily-armored tank isn't enough to win – players must always talk to their teammates, or even conduct the whole battle tactics, when it is needed!

With a simple addition of player's favorite strategy, they can build their own iron empire and show off the indisputable authority of tank power!

World of Tanks players now have an opportunity to purchase gold according to the following packages available for North American server:

1.250 in-game gold for $6.95

3.000 in-game gold for $14.95

6.500 in-game gold for $29.95

12.000 in-game gold for $49.95

25.000 in-game gold for $99.95

You can use gold to promote standard account to a premium account status, giving 50% additional credits and experience, get hold of premium in-game items, convert experience locked on a fully researched tank, into free experience to be used on any tank, extend the capacity of your garage and barracks by obtaining extra slots, create Tank Platoons, Companies and Clans, and lead them to domination on the battlefields.

Add Funds

We celebrate the first day of the officially released World of Tanks and invite all veteran players and those new to the game to enjoy tense and uncompromising armored warfare on World of Tanks battlegrounds!

We are glad to announce that all active closed beta test participants registered prior to January 27, 2011, 0:00 UTC and played at least 1.000 battles according to their profile statistics as of April 12, 2011, 4:00 am UTC are getting gift premium tank – M4A2E4 (US tier 5 medium) with an extra slot.

Welcome to World of Tanks!
Next Article
SEGA proudly announced today that their "Revolve8" title is on the way for both Android and iOS devices.
by Ragachak
SEMC has proven that they put immense amounts of time and passion into their games, and Catalyst Black is no exception.
by MissyS
Infernum released a new update today as part of the deployment of the fourth season of its popular sandbox shooter, Brick-Force. For a few wee...
by Mikedot