World of Tanks Console – Mercenaries Press Preview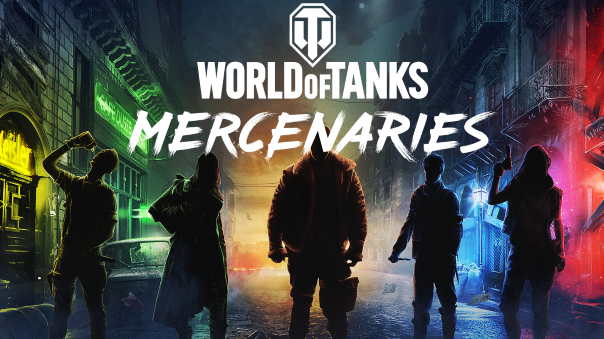 This weekend, I was flown out to a secret location to participate in an ultra-secret military operation. That's mostly true. I did, however, take part in a Wargaming demonstration in New York this weekend to get hands-on with a huge update coming to World of Tanks Console – World of Tanks: Mercenaries. In addition to that, we got into the spirit of being on the front lines by heading on a mission in a military carrier, to stop German soldiers in a World War II village. Our carrier rolled alongside tanks and other carriers to save the day and gain valuable intel from the captured German officers. We also spent time talking to a pair of real-life mercenaries, learned about their experiences and some of the inspiration behind the decisions made in this content update. It's important for mercenaries to not be predictable and to have the element of surprise. So many of their tanks are a hodgepodge of parts from various nations, to fit whatever situation they are in. There is some really ridiculously cool potential to come out of these tanks.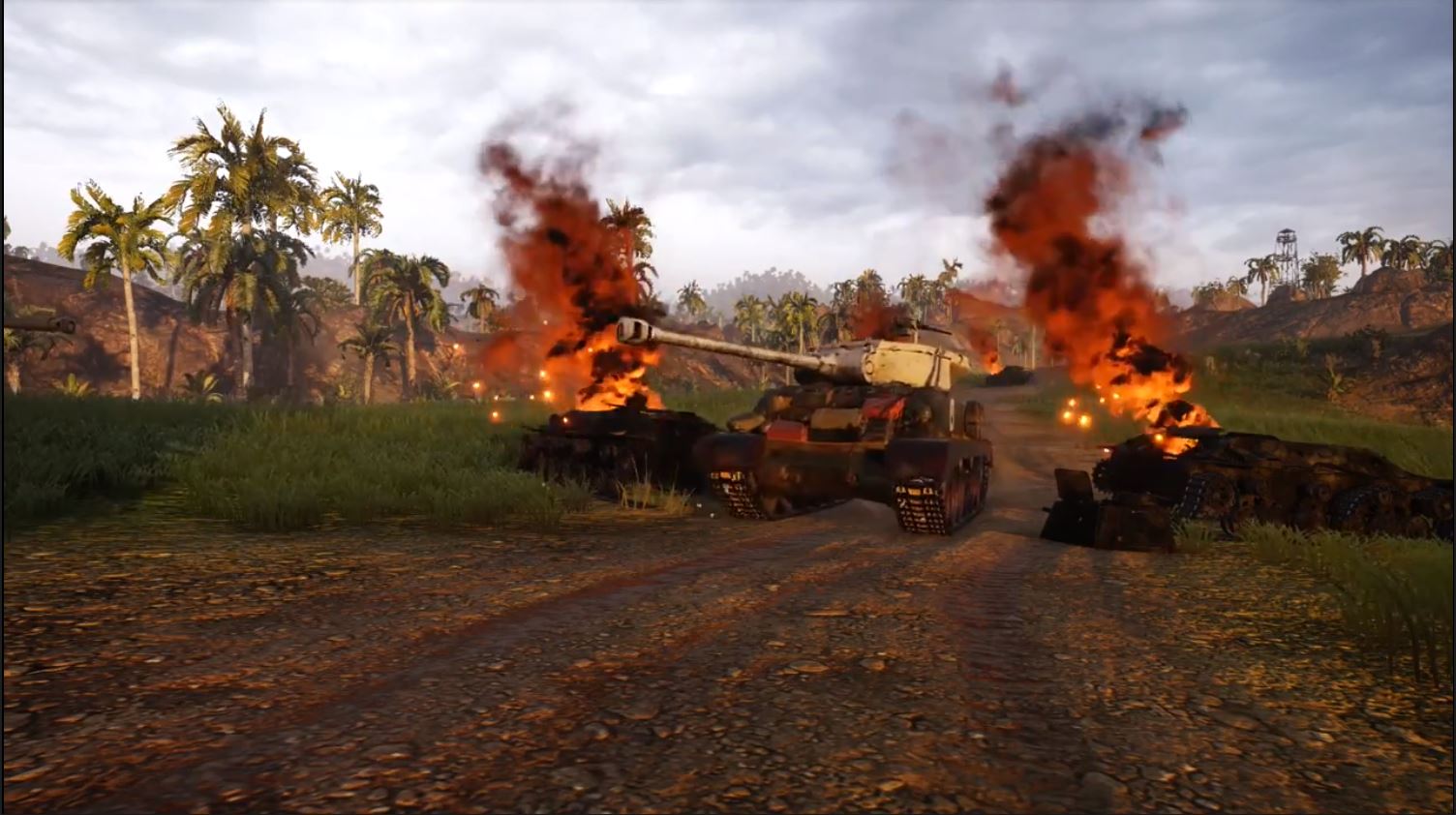 Some of these tanks might look ridiculous, but they're still badass.
So what's so special about World of Tanks: Mercenaries? The single-player campaign expands with new fictional War Stories, and it also brings the brand-new "Mercenary" faction to the game. The Mercenary-related War Stories will see the player going on a series of difficult missions, whether it's single player or co-op, and using whatever mechanical amalgamation you're given to make the best of a dangerous situation. I tried my hand at one or two of the five that will come with the update, and I have to say, even though I'm decent at World of Tanks, I was not ready for these. The challenge is definitely there, and I'm a big fan of the single-player World of Tanks experience. The Mercenaries stories take place in an alternate history scenario, much in the same vein as The Man in the High Castle, where either World War II did not end or did not end the way we thought it might. Civilization is crumbling around us, borders falling, and the people in charge are relying more on mercenaries to get the jobs done that they no longer can. This mode will also be separate from the PVP mode, so you can't use the PVE to grind for PVP and vice versa. It will feature classic World of Tanks maps that have been ravaged by time and war, a result of the world order breaking down. The new, war-torn maps are one of my favorite things about this content update, showing that the actions in the story have far-reaching consequences and will change up how you approach those maps in online play.
The Mercenary faction will also be playable in the traditional 15v15 PVP modes in World of Tanks console and will be exclusive to the Xbox 360/Xbox One/PS4 release of the game. They do not use a tech tree, such as you might be used to. Instead, you fulfill contracts, which will unlock new designs for you to use. The tanks have some really incredible combinations of parts and should offer some new ways to play World of Tanks, new challenges, as well as new tactical ideas. There are so many tanks that players simply do not know exist in this game, and with the combinations of parts from the other nations, it could help players see that the other factions have some truly fantastic tanks that they were missing out on. So not only does it offer a new way to play, it could open players up to a whole new world in the game itself. There are some truly phenomenal tanks in the game that people simply don't know about because the number on offer is just massive (660+). This can be used as a way to find more options that suit your needs as a player. I am excited to see the Mercenary faction grow and to see what tanks will be scavenged and mashed together for their next vehicles of destruction.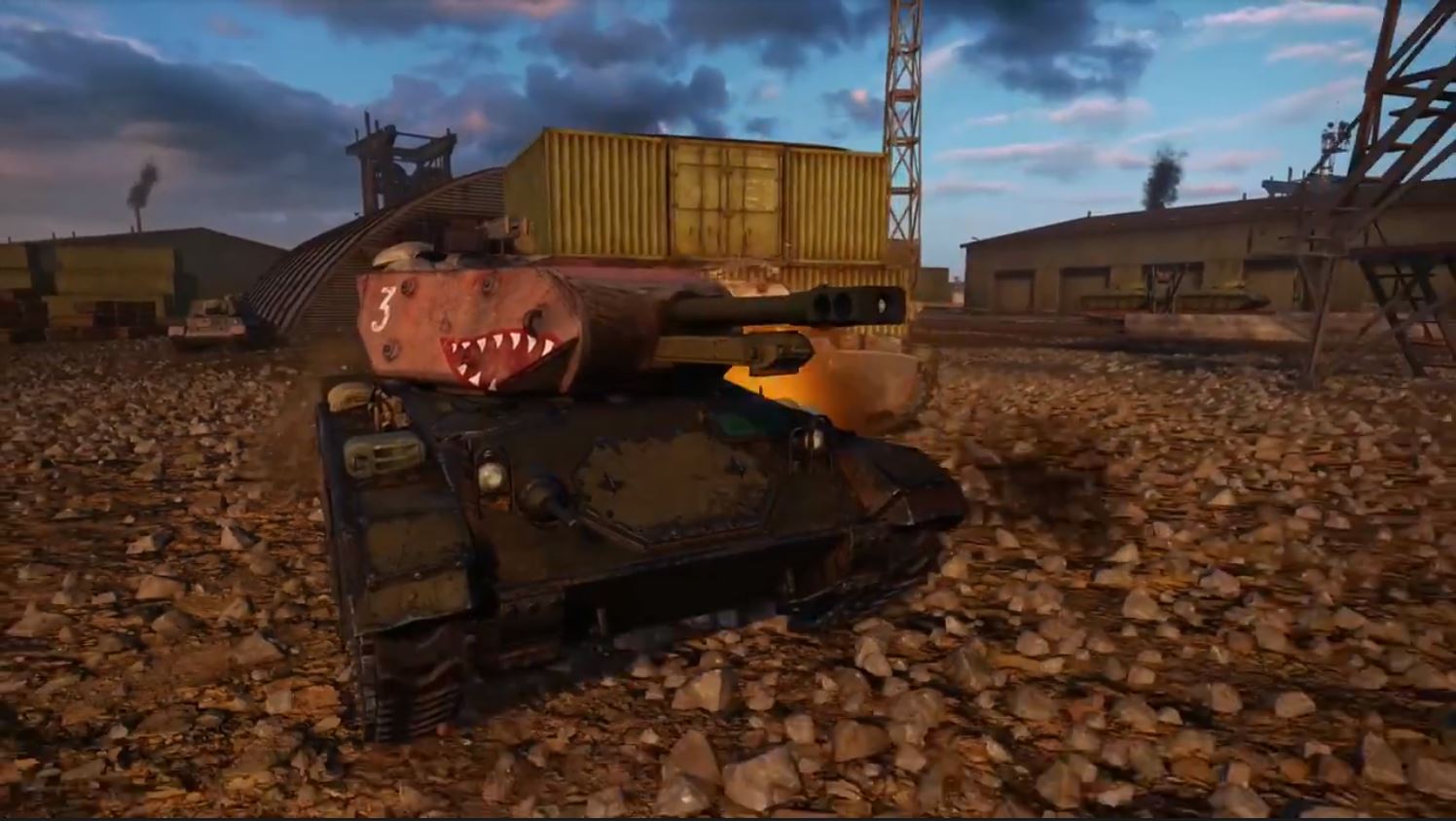 That snub-nosed tank is no joke.
I was surprised to hear that there does not seem to be any real community backlash in regards to so much exclusive console exclusive content. The PC community seems to prefer historical accuracy, from tank stats down to paint jobs. One thing I did learn is that Leo Flores is looking at the disparity in tank stats, trying to bring up some of the factions whose tanks are viewed as "weak" (American, British) to be more on par with their fellow nationalities. I did ask if there's a chance if Mercenaries could make it to PC. It's not "planned", but the ability to move it to PC is there. It's possible, but it does not seem to be in the cards.
One of the big worries I had is if these contracts would be a limited-time only, so if you miss out on them they're gone forever. They do appear to be time-limited, according to Leo, but they won't be short-timers. If you don't want to wait, you can buy out the contracts at any time to get your tank faster.  We did get to see a Tier X Mercenary tank in the Tusk, which was a Light Tank. I got to see and play a few of the Merc Tanks and they definitely are fun to take for a spin. As a fan of tactical, challenging gameplay, I enjoyed the story that's developing for the Mercenaries War Stories and look forward to seeing more of those missions. I'm torn on it being an exclusive faction to console, but it was still a lot of fun to experience. World of Tanks Console – Mercenaries is definitely a huge update and as more Mercenary tanks come to life, the PVP meta ought to be shaken up in ways the PC version never will. With never-before-seen vehicles, an exciting alternate history to explore, and new crews/updated battle roles, there's a lot coming to World of Tanks Console when Mercenaries launches on June 26th, 2018.
Global games publisher Reality Squared Games (R2Games) has announced the release date for their new title The Third Age.
by MissyS
Zeal, as you might have guessed, is PvP focused. That's not all there is going to be to the game, however.
by NWOrpheus
Suba Games announces that they will be publishing a brand new MMOFPS - Mission Against Terror, called MAT for short. The closed beta begins Se...
by Guest