World of Tanks – Chinese Tanks on March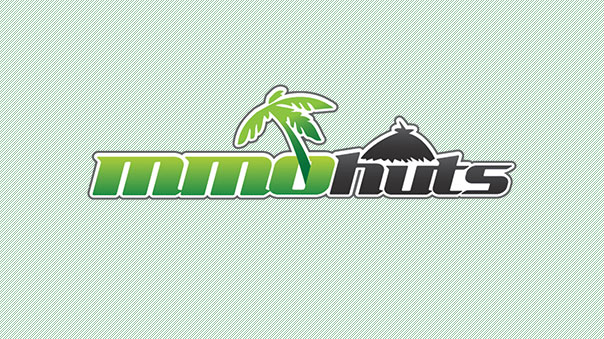 World of Tanks – Chinese Tanks on March
Brand New Line of Armored Vehicles Prepare to Enter the Combat in World of Tanks
8 November 2012 — Wargaming today announced details for Update 8.2 for its armored MMO action game World of Tanks. The release will add to the game a new line of steel behemoths from China.
Update 8.2 will invite players to experience the very best in Chinese tank development, across 17 new armored vehicles. The new Chinese tech tree will be composed of modifications on the Soviet, French, British, and American combat machines, and will also include a number of the Chinese-made tanks that never went into mass production.
"The Chinese not only produced their own tanks, but also evolved their own unique designs through the modification and improvement of some of the best foreign machines on the planet," said Mike Zhivets, producer of World of Tanks. "The time has come for the Chinese to show their technical achievements. So, prepare to face the speed, hardiness and firepower of the best of People's Liberation Army!"
A large majority of the Chinese designs were influenced by the Soviet Union, but also modified with Western technologies. Thus, Chinese tanks often featured the best possible traits from their foreign counterparts: the maneuverability of the American tanks, the shooting accuracy of the Brits, the fast firing of the French and the sheer power of the Soviets. Some notable names on the list include the light tank Type 62 (WZ131), the medium tank Type 59, and the heavy IS-2U.
About World of Tanks
World of Tanks is the first and only team-based, massively multiplayer online action game dedicated to armored warfare. Throw yourself into the epic tank battles of World War II with other steel cowboys all over the world. Your arsenal includes more than 230 armored vehicles from United States, Germany, the Soviet Union, France and Great Britain, carefully detailed with historical accuracy.
A flexible system of authentic vehicle upgrades and development allows you to try any of the vehicles and weapons in the game. Whether you prefer to exhaust your foes with fast and maneuverable light tanks, make deep breaches in enemy lines with all-purpose medium tanks, use the force of giant tanks to eliminate opposing armored forces, or become a heavy sniper with long-range howitzers, each unit type has its own advantages and can be extremely effective when operated by a true tank ace.
But being a great tank commander alone isn't enough to win! In World of Tanks, it's all about teamwork. Victory is achieved by combining your combat skills with those of the other members of your team, each playing their own role on the battlefield. Just add your favorite strategy to build your own steel empire and manifest the indisputable authority of the tank power!
Join World of Tanks at:
Next Article
Nexon released an update for Chaos Chronicle to celebrate their first-year anniversary.
by Ragachak
Today, Perfect World Entertainment Inc. and Cryptic Studios announced that Neverwinter will be available for Xbox One on March 31.
by MissyS
During PAX Prime this weekend in Seattle, Twitch.tv will be showcasing the first ever public demo of Armored Warfare, the massively multiplaye...
by Mikedot