World Of Tanks Announces New British Tech Tree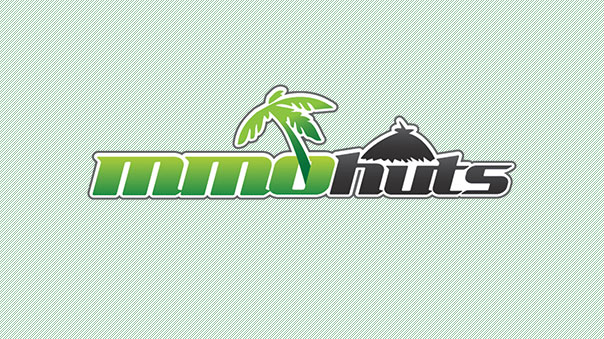 Wargaming.net has announced that World of Tanks will soon release a British tech tree.
The new tank line will include the Crusader, Black Prince, Centurion, and Conqueror, plus more British favorites. The tree will offer both fast tanks with low endurance and heavy tanks with low damage weapons. This offers players two very different types of tanks, both of which should find their place among existing tanks in the game.
Wargaming.net also publishes World of Warplanes.
World of Tanks: British Tanks Trailer
Source:
British Armored Vehicles to Storm World of Tanks

29th May 2012 — Wargaming.net, the award-winning videogame developer and publisher, today announced that its highly acclaimed MMO action game, World of Tanks, will soon be invaded by some of the most powerful and iconic war machines from Great Britain. The new British tech tree joins the ranks of existing armored vehicles, which include lines from America, France, Germany and the former Soviet Union.

World of Tanks players will get the chance to charge into battle in such recognizable vehicles like the Crusader, Black Prince, Centurion and Conqueror, decimating their opponents and attempting to balance their performance across two main vehicle types – fast and powerful tanks that lack endurance, as well as slow, heavily armored machines with low-damage weaponry.

"The British tanks are by far the most intriguing models we've come across over the course of World of Tanks development," said Wargaming.net Lead Producer Sergey Burkatovskiy. "In giving the players two distinct, yet very different types of vehicles, the development team has worked very carefully to make sure that balance not only fits into the current game, but is also one that's extremely fun. We can't wait for our players to experience it for themselves."

World of Tanks is the first and only team-based, massively multiplayer online action game dedicated to armored warfare. Throw yourself into the epic tank battles of World War II with other steel cowboys all over the world. Your arsenal includes more than 150 armored vehicles from America, Germany, the Soviet Union, and France, carefully detailed with historical accuracy.

A flexible system of authentic vehicle upgrades and development allows you to try any of the vehicles and weapons in the game. Whether you prefer to exhaust your foes with fast and maneuverable light tanks, make deep breaches in enemy lines with all-purpose medium tanks, use the force of giant tanks to eliminate opposing armored forces, or become a heavy sniper with long-range howitzers, each unit type has its own advantages and can be extremely effective when operated by a true tank ace.

But being a great tank commander alone isn't enough to win! In World of Tanks, it's all about teamwork. Victory is achieved by combining your combat skills with those of the other members of your team, each playing their own role on the battlefield. Just add your favorite strategy to build your own steel empire and manifest the indisputable authority of the tank power!
Next Article
Gloria Victis's latest update introduced a new mode – "Valley of Death".
by MissyS
As the first month of Open Beta Testing for MU Legend rolls on, WEBZEN is set to release the first content update.
by Ragachak