World of Battleships website now live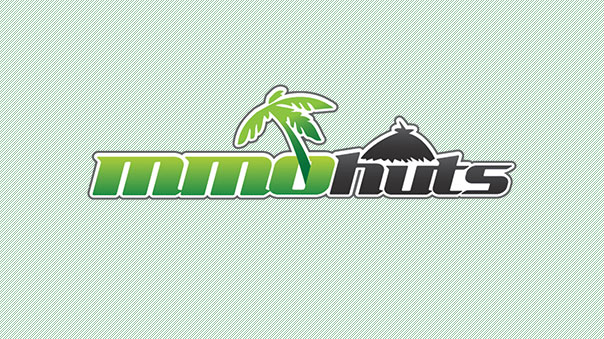 Wargaming.net has launched the website for its upcoming naval combat MMO, World of Battleships, at www.worldofbattleships.com.
The new website features an introductory trailer, screenshots, and a brief introduction to the game. The website confirms that World of Battleships will use the same money and experience systems found in World of Tanks and World of Warplanes, with the same style of straightforward controls. The game will also offer dozens of tactics, and three classes of ships – aircraft carriers, battleships/heavy cruisers, and light destroyers. Each ship will have stats that include firepower, speed, armor, and endurance. Also revealed is that the naval maps featured in game will include changing weather conditions that will alter the course of battle.
World of Battleships Gameplay Screenshot

Source:
World of Battleships Website Goes Live

London, UK, Paris, FR and San Francisco, CA (13th September, 2011) — Wargaming.net announces the launch of the website for the recently announced naval combat action MMO World of Battleships.

The World of Battleships website (www.worldofbattleships.com) features screenshots, trailers and other materials to keep players updated on the game's progress. World of Battleships brings players in to the era of 20th century warships and lets them dive into massive naval battles and control the overwhelming power of multiton titans to conquer the hard-line high seas!

The game provides numerous strategic opportunities for combat. Sudden strikes from cover, cunning flanking attacks or open head-to-head encounters — every player will have dozens of tactics to choose from. And don't forget about the team! It's the joint effort and efficient cooperation that will give your fleet near invincibility against the enemy attacks.

"We're excited to launch World of Battleships website," said Wargaming.net CEO Victor Kislyi. "We want to make it home for all those in love with naval battles and WWII-era warships."

Find more about World of Battleships at:

www.worldofbattleships.com

Join World of Battleships at Facebook:

http://www.facebook.com/wobwargaming

Follow World of Battleships at Twitter:

http://twitter.com/#wob_com
Next Article
Perfect World Entertainment has just released a new update for Forsaken World called the Blood Harvest. This update includes a raised LV cap o...
by Mikedot
Trion Worlds today published a producer's letter announcing the first closed beta period for Devilian.
by MissyS
Nexon is providing players of the epic 3D MMORPG, Legion of Heroes with new characters, content and system updates this Easter.
by MissyS