WonderKing shutting down temporarily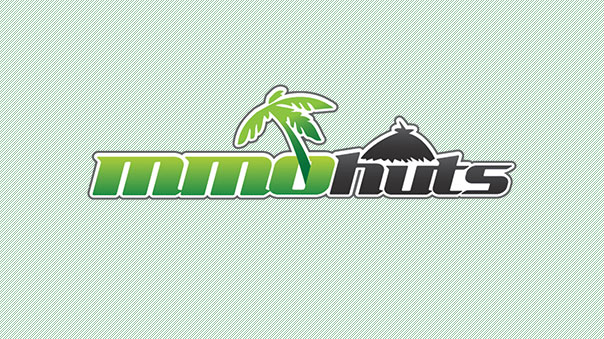 Wonder King, now published by Ignited Games, will be shutting down its doors on December 29 for an indefinite period of time.
Ignited Games wrote in their note to the community that working with the developers has been difficult, and that with limited new content and lack of support, the game is not up to their standards. Instead, the publisher will shut down the game temporarily until the developers have time to restructure and support new development for WonderKing.
The game will save all data to restore it when WonderKing returns, and players will be able to gain various compensation packages.
Ignited Games also publishes Wind Slayer 2 and DarkEden.
WonderKing Gameplay Screenshot

Source:
To our valued players and community,   First of all, we would like to express our sincere gratitude to everyone for displaying your continuous support and affection towards WonderKing. Because we understand how valuable our community is to us, we do our best to inform you of any important changes that could affect you.   With the transition of WonderKing to Ignited Games, we imagined that we would be able to show our new community all the great things an experienced publisher had to offer. However, with some of the unforeseen developments of the past few months, we feel that this may be delayed.   As some of you may know, we have been working hard to resolve all the issues that we have faced with the developers. Even with all the obstacles we have had, we've continued to maintain our service and tried to provide the best services we could offer. However, we regret to inform you that we have no choice but to temporarily discontinue service for WonderKing due to unresolved issues with the developers, including the limited amount of new content without their full support.   The WonderKing developers are currently in the process of restructuring to support WonderKing, but it will take some time before their service can be back up to par with the support we agreed upon. Therefore, as much as it pains us to do so, we will be temporarily shutting down WonderKing for a few months until we begin receiving the high standard of support we adhere to here at Ignited Games. This has been an extremely hard decision for us to make, as we all have a deep love for WonderKing, but we believe it is the best course of action to take.   With heavy hearts, we hereby officially announce that the WonderKing Item Mall will be closed on December 5, 2011 at 6pm PST, and game servers will be shut down on December 29, 2011 at 12pm PST. Although the service will be down, all WonderKing user data will be kept to restore once the service is back up. We've prepared a number of compensation rewards for all WonderKing players. All reimbursed iCash will be given on December 5, 2011 at 7pm PST and we hope you understand that this is our best effort to benefit you.

Reimbursements:
Category
Detail
iCash Amount
Accounts with character
All WK accounts with a character level 30 above
500 iCash
Accounts with purchase history
All WK accounts that have item purchase history
1,000 iCash
Refund item purchase
Item purchase from 9/1/11 to 12/5/11 6PM (PST) will be refunded with iCash
Depends
Item Purchase between 09/01 – 09/30 : 30% iCash refund
Item Purchase between 10/01 – 10/31 : 60% iCash refund
Item Purchase between 11/01 – 12/05 : 100% iCash refund
*All iCash given through this reimbursement will expire after 30 days. You can use the iCash on all of our Ignited Games.

We believe WonderKing will shine again once the developers work together to enhance and rebuild the game within their new company. In the meantime, please make sure to visit our website often for more updates and news! We are committed to keeping our community informed of any developments and to resolve this positively.   We truly apologize for any inconvenience this may have caused and hope to see you in one of our other games.   Thank you for all your patience and support.   The WonderKing Team
Next Article
RiotZone has recently introduced an update, expanding features for its players.
by MissyS
For a free to play game, Dungeon Blitz offers their players a lot of options to customize their characters. Beyond the ability to change your ...
by DizzyPW
Wraith-Night goes even further by changing the number of players and is played with only one team of five on the map. This team can be compose...
by DizzyPW