Wizards of the Coast Brings Back Fundraiser to Support Lambert House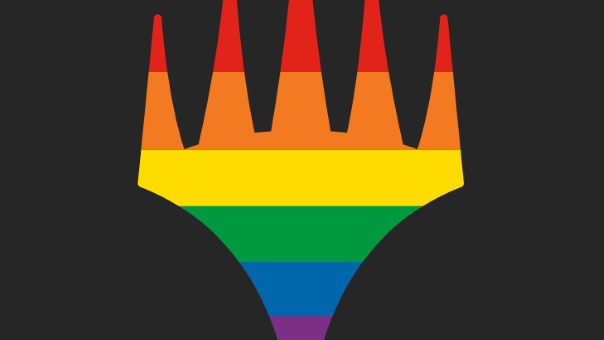 Press Release:
Wizards of the Coast, a subsidiary of Hasbro, Inc., is excited to support Lambert House—a center for lesbian, gay, bisexual, transgender, and questioning youth in the greater
Seattle, WA area – with custom Magic: The Gathering and Dungeons & Dragons T-shirts and accessories sporting the iconic Rainbow colorway of the LGBT Pride Flag.
"At Wizards of the Coast, one of our primary values is inclusivity. We value all people and perspectives," said Wizards of the Coast VP of Human Resources, Holly Barbacovi. "We are proud to continue our support of Lambert House in its Capital Campaign, so it can continue to provide crucial services to the community."
"Lambert House LGBTQ Youth Community Center and Wizards of the Coast both engage youth in different ways," said Ken Shulman, Executive Director of Lambert House. "But together we are
improving lives by combining the power of gaming and commerce with social service and social justice." Lambert House offers over 20 programs, activities, resources, and services on an ongoing, year-round basis. Lambert House served over 1,000 youth in 2018 in more than 130 zip codes. 12% of the youth served self-reported they were homeless.
From now until the 11th of July, a portion of all proceeds on this limited-edition item will go directly to Lambert House to aid in the continuation of the vital programming offered to the community. Items can be purchased through CustomInk.
ArenaNet™, publisher and developer of the acclaimed Guild Wars franchise, is releasing "Point of No Return" for Guild Wars 2's Living ...
by Mikedot
When it comes to strategy RPGs, one of my go to genres, my favorite is Square Enix's Final Fantasy Tactics.
by Ojogo