Wizard 101 Celebrates their Ninth Birthday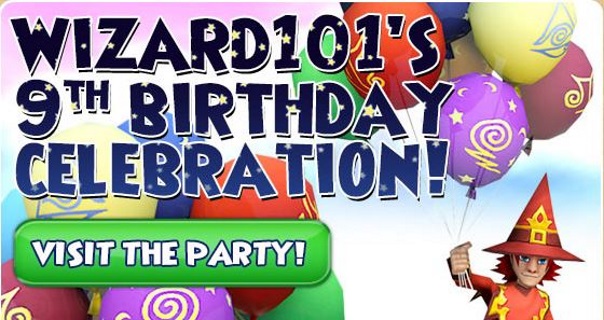 KingsIsle Entertainment is throwing a birthday party for Wizard 101 that promises fun and excitement as they reach their 9th year online!  This week the Wizard City Commons will be filled with birthday decorations, quests, and access to incredible in-game boosts/benefits. In addition, you can enter the code "BurstingWithFun" at this link to gain nine free gifts, and the complete list of gifts can be found below.
Leah Ruben, senior producer of the MMO live team, talked about this year's birthday theme and special mount. "This year Wizard101 is going to be 'bursting with fun' thanks to a brand new birthday-balloon themed mount." Ruben continued, "It's great because now you can soar through the Spiral while holding a handful of colorful balloons – luckily these balloons don't pop like real ones!"
Wizard 101 has come such a long way in the past nine years, and players will not be disappointed with their gifts for being a part of this community.
Wargaming today announced the global release of Update 1.6 to the free-to-play mobile action game World of Tanks Blitz.
by MissyS
NGames is happy to announce a new game that will be added to their gaming lineup.
by MissyS