Windslayer 2 now open for signups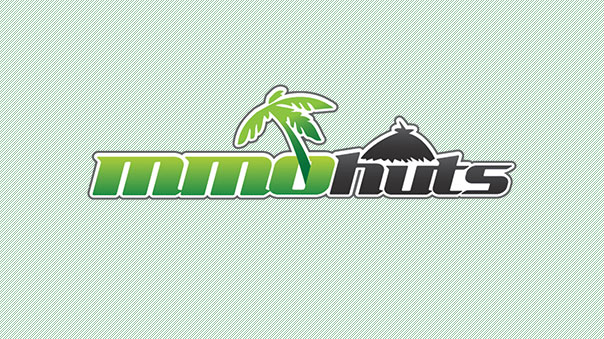 Windslayer 2, the sequel to Windslayer, is now accepting closed beta signups at their website (http://ws2.ignitedgames.com/).
The game will be published by Ignited Games, and features many enhancements to the original game, including a mentor system; AI-enhanced pets; a broad selection of character classes, each with their unique combos and weapons; an enchant system to enhance gear; and several PvP modes in the game's arena.
Ignited Games also publishes WonderKing.
Windslayer Gameplay Screenshot

Source:
Ignited Games Gets Fired Up for WindSlayer 2 Beta

Players can Sign-Up Today to Participate in Upcoming Online Game's CBT

EL SEGUNDO, Calif. – Sept. 26, 2011 – Ignited Games, a leading publisher of online games world-wide, is bringing 2D side-scrolling, multi-player, role-playing game (RPG) WindSlayer 2 to online gamers across North America. Gearing up for the dynamic online game's release, players can now sign-up for their chance to be in the closed beta test (CBT) at the game's official web page.

"WindSlayer 2's fast side-scrolling action provides a compelling RPG experience that players around the world currently enjoy, and we can't wait to introduce the game to players in North America," said Peter Kang, CEO of Ignited Games. "Each of our games will provide what our players expect, a fun gameplay experience and stable service. WindSlayer 2 is a fun online RPG and we expect our players will enjoy it as much as we do."

WindSlayer 2 takes players on a journey through the beautiful world of Beuritania. Featuring colorfully rendered, 3D characters converted to a fast-paced, 2D gameplay experience, the lively game delivers a dynamic visual presentation. Players battle their way through Beuritania dealing fast and powerful attack combos to vanquish their foes.

Online game fans can jump into multi-player action with friends in WindSlayer 2's battle arena for Team Fight, Death Match and Capture the Flag. WindSlayer 2 also features:

·         A Mentor System where expert players can teach new players in exchange for rewards, creating a strong sense of community within the game

·         AI-enhanced pets that provide help in hunting, collecting items and other tasks

·         A variety of character classes to choose from as users advance through the game and gain experience, including archer, mage, monk, priest, rogue or warrior

·         Unique combos, techniques and weapons for each class

·         An Enchant System that enables them to strengthen weapons and armor by combining different ingredients, growing players' characters even stronger

As WindSlayer 2 heads into closed beta testing, eager players can register for their chance to be among the first to play the game by signing up at the official web page. Players can also join the WindSlayer 2 community for more information and sneak peeks into the game at the official Facebook page.
Next Article
Recently, Sony Online Entertainment announced that Landmark has transitioned from its Alpha stage into Closed Beta.
by Mikedot
ijji announces new Facebook Connect integration. Players can now access the ijji gaming portal simply by logging into their facebook accounts.
by Guest