WildStar Will Become Free-to-Play this Fall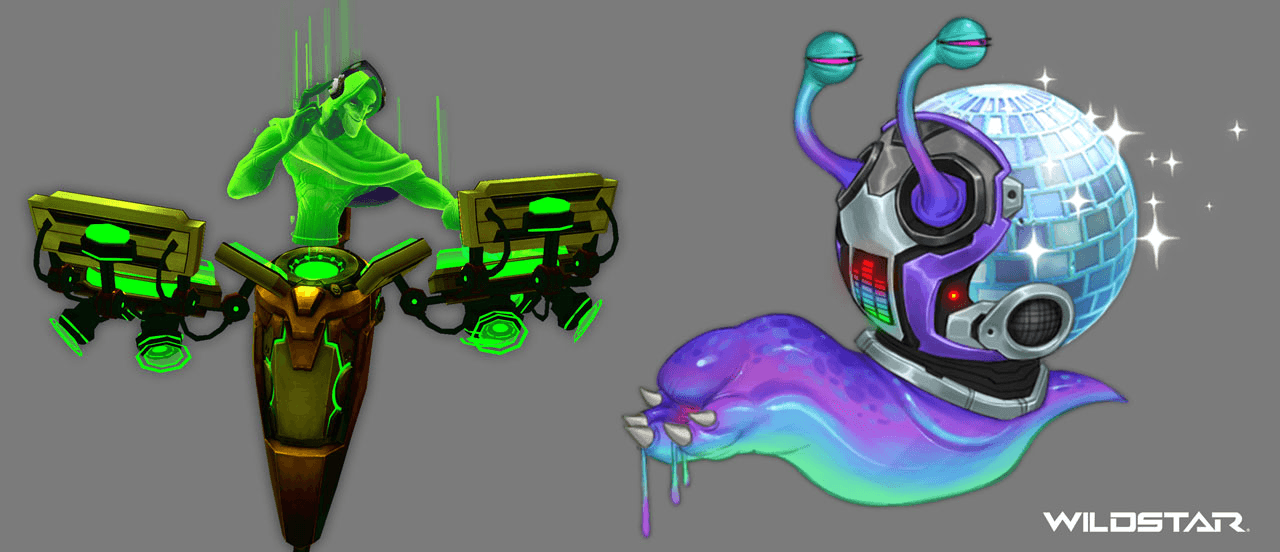 NCSOFT® and Carbine Studios™ are excited to announce that WildStar, one of the most critically-acclaimed MMOs of 2014, will become free-to-play this fall. As this transition takes place, Carbine is committed to ensuring that WildStar will remain AAA, offering polished regular updates and a high-quality experience.
"At the beginning of 2015, we outlined key points of focus for WildStar to help make this great game even better, focusing heavily on player feedback and bringing meaningful changes," said Mike Donatelli, product director, Carbine Studios. "We continue to deliver on those points and feel strongly that removing the subscription cost will give everyone who loves MMOs, or just wants to have an incredible gaming experience, a chance to try WildStar."
Following the transition this fall, all players will be able to level to 50, acquire all Amps and abilities, and participate in all dungeons, raids, adventures, shiphands, and PvP. The entirety of the game will be open for players to explore for free.
Players may also purchase an optional membership for a monthly fee that will provide various convenience bonuses and enhancements to XP, crafting, currency, item drops and reputation. Members will gain additional character, costume, bank, supply, and décor items.
For the in-game store, NCoin will enable players to buy convenience or cosmetic items. In almost every case, items that are available for purchase via NCoin will have equivalent items available for players that want to invest time rather than money. One thing that will not be available for purchase is power – progression will continue to require both skill and effort.
This fall, in addition to going free-to-play, Carbine will be working to make even more quality of life and content changes within WildStar:
• Streamlining player and item stats to be much more intuitive while adding high-level options to give players more flexibility.
• Making the Amp system easier to use by unlocking all Amp slots.
• Reviewing dungeons and open world content so that the experience is challenging, but not brutal.
• Changing the tutorial and early game experience to provide a better and quicker introduction.
Over the next several months, the studio will share more details about how this transition will impact current and future players along with more detail on the significant improvements coming to the game. Players who maintain a subscription from June 15, 2015 through the free-to-play transition will receive exclusive items and rewards. Additionally, those players who have supported the game since launch, and maintain their subscription through transition, will receive even more. For former players, Carbine will outline a comprehensive loyalty program that rewards players for time and effort invested in the game, even if they are not current subscribers. Additional detail about all of these rewards can be found at http://www.wildstar-online.com/en/news/2015-05-28-player-appreciation-rewards.
"Over the last year, hundreds of thousands of amazing players have shared feedback and logged in to check out WildStar," said Chad Moore, creative director for Carbine Studios. "Whether you are a current player, or someone who played in the past, as part of this transition we want to make sure that we are recognizing and rewarding you for being an essential part of this great game."
The studio will continue to provide regular content updates, delivering exciting additions to the game's stories, systems, and landscape. The transition to free-to-play is only the beginning of what is to come for WildStar. For more information, please tune in to our announcement livestream at 10:00 am PDT on Friday, May 29 at http://www.twitch.tv/wildstar.
Next Article
Sony Online Entertainment is celebrating over ten million registered players for Star Wars: Clone Wars Adventures.
by MissyS
Twitch Prime presently has over $200 worth of loot for a variety of online games right now, but time is running out.
by Ragachak
Marvel Contest of Champions is an immersive, high-action, high-fidelity super hero combat game for mobile devices. Players fight their way thr...
by DizzyPW