WildStar Announces Protostar's Gala Winterfest Extravaganza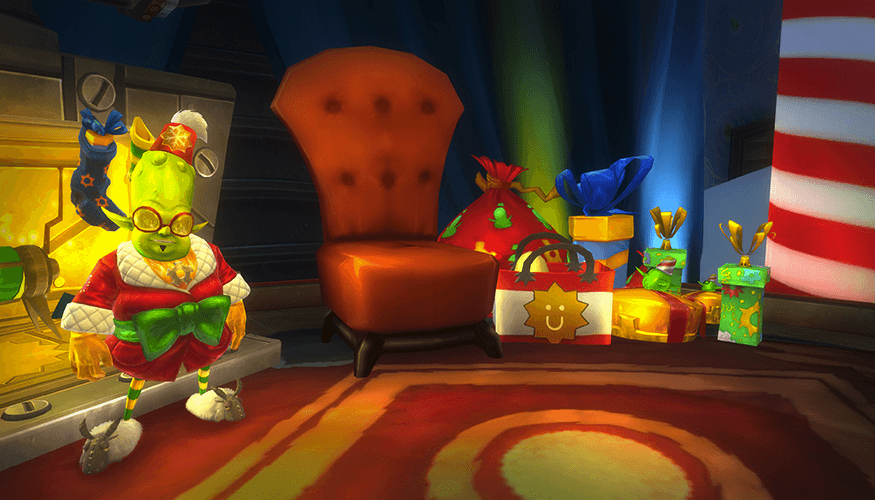 NCSOFT® and Carbine Studios™ announced today that WildStar's Protostar Gala Winterfest Extravaganza will take place this year from December 16, 2015 to January 1, 2016 at Protostar's  SuperMall-in-the-Sky. Winterfest, a seasonal shopping tradition on Planet Nexus, will offer up outrageous deals on coveted in-game items and present players with a multitude of new content including costumes, housing items, public events, daily quests and more!
During Winterfest, WildStar fans can peruse the greatest shopping catalog ever created, spending NCoin, Omnibits and even ColdCash, a unique and limited-time currency which can be earned during Winterfest and used to buy exclusive holiday items.
Throughout the festivities, both the SuperMall-in-the-Sky and Nexus' capital cities will be decked out in Winterfest dressing, giving players a fun and festive environment to shop in. Players are also encouraged to deck the halls of their personal housing plots in the finest Winterfest holiday décor to earn even more holiday rewards.
To learn more about Winterfest, visit: this page.
Next Article
Daily MMO news for October 1st 2013 including Guild Wars 2, Warface, League of Legends and more.
by Guest
First impressions can be very difficult to overcome. Especially bad ones.
by NWOrpheus
Ever Since EverQuest surpassed Ultima Online in subscribers in mid 2000, most people realized that 3D MMORPGs were the next big thing.
by Guest