WildStar Announces Extra Beta Weekend Starting April 25th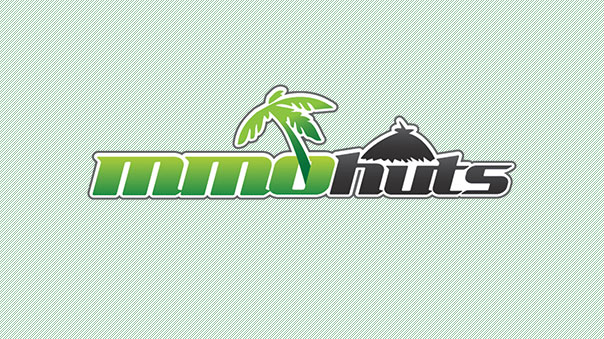 Does waiting until May 2 for WildStar's next beta weekend have you feeling down? Well we have a surprise for you — WildStar is holding a BONUS BETA WEEKEND Friday, April 25 at 7am PT to Sunday, April 27 at 11:59pm PT! In addition to being able to explore Nexus this weekend, the level cap has been raised from 20 to 25.
There are two ways for fans to gain access to beta this weekend. First, pre-ordering WildStar will give automatic access to this weekend (and upcoming beta weekends — if you've already pre-ordered, you're all set!). Second, if you've previously signed up for beta through Carbine Studios a code will be emailed to you this week.
With the level cap extension comes new features to look forward to:
New Adventure – Northern Wilds Adventure is a MOBA style group content experience for you and four of your buddies. Take over the whole map and destroy the enemy base to win, but watch out for the defending faction… they'll viciously fight to win so come prepared to kick ass.
Whitevale – The Dominion version of Alcatraz, Invading Alien scientists (…that dissect anything that moves), and a sunken ship filled with treasure hungry Marauders are waiting for your arrival. Oh… and a nuclear teraformer explosion has unleashed brain controlling squid on the Exile and Dominion military forces. No big deal.
Hoverboards – Like hoverboarding? Duh. Of course you do. Get your hoverboard at a mount vendor in the capital city!
Abilities and AMPs – Get new abilities to put in your Limited Action Set so you can continue to customize the way you destroy baddies, and unlock more perks in our AMP system.
Unlock more clues to the history of the Eldan – Where did this hyper-advanced race go? What kind of technology and secrets are out there? Where can you get a solid space fish taco on Nexus? Get out there and find out, Spanky.
Finally, each day players log into the game between now and launch (during pre-order weekends as well as Open Beta), accounts will receive 3 Boom Boxes at launch. These boxes can be used once per day to receive a random assortment of possible goodies, including XP buffs, unique runes, weapons, housing items, unique costumes, mounts and more! More info here.
Experience the rise and fall of the prophet in a dystopian world infected with apathy.
by Kings Decree
Vindictus has teamed up with Twitch to host the "Stream That Vindi" event.
by Ragachak
Playful has been hard at work keeping Creativerse updates rolling out. In the past month, the game has seen two major update builds.
by MissyS