White Day to Brighten Up Digimon Masters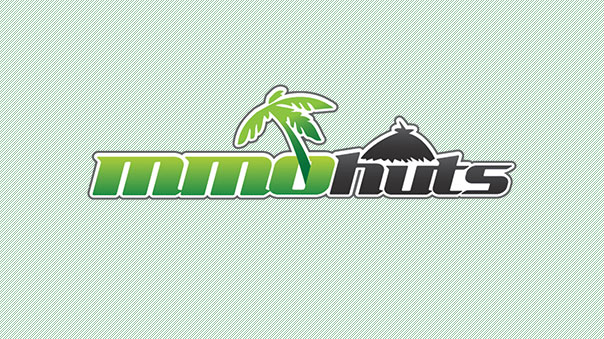 Leading online game developer and publisher Joymax is giving gifts aplenty during the White Day celebration in their worldwide MMO sensation, Digimon Masters this month. With a plethora of free goodies alongside a welcome back campaign, players can reignite their Tamer passion by logging in at http://www.joymax.com and downloading the game today.
White Day is a celebration of not just romance, but love and respect in Korea. Much like Valentine's Day in the west, this holiday is best known for its thoughtful gifts! To express their love and respect, Joymax has prepared a huge variety of presents just waiting to be unwrapped. First, all Tamers will receive a 30-day White Day Avatar, which grants players numerous boosts including 300 bonus attack, 3000 bonus DS, and a 35% movement speed buff.
Players who have taken some time away from the game are welcomed back with open arms! Any account which has not logged in since January 1st, 2014 will discover they have a huge welcome back package from now until March 25th! This pack includes everything they need to get up to speed, including a Mystery Reinforced Mercenary DigiEgg, 7-day DigiAura, five 2000% Amplification Boosters, three Evoluters, five Backup Disks, and an 30-day equipment package including a helmet, top, pants, shoes, and gloves!
Tamers will also receive White Day gift boxes, which may include Level 6 Monster Cards, Backup Disks, Hatching Backup Disks, Mode Selectors, Evoluters, Digimon Archive Expansions, Tamer Inventory Expansions, and even Mystery Reinforced Mercenary DigiEggs! This is in addition to the Psychemon sale, which will end March 11th.
Next Article
Blade: Sword of Elysion, takes you on the journey of three different heroes out on the quest from the Archangel Ramiel.
by Ojogo
You play as a Skypirate; and come on, who hasn't secretly fantasized about being a Skypirate?
by Ragachak
Gloria VIctis Prealpha weather The holidays are over, and the team producing Gloria Victis is back at work with major changes in the game...
by MissyS