WeMade USA Launches Lost Saga With Dynamic New Content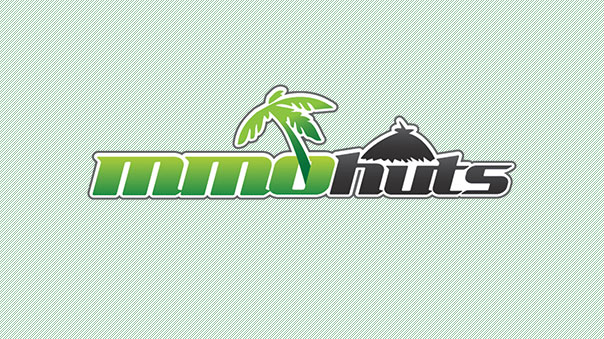 WeMade Entertainment USA, the US-based publishing arm of leading online game company WeMade Entertainment, today announced the commercial launch of the popular PC fighting MMO, Lost Saga. The company has added two new modes and a new map as well as the game's first Premium character, Iori Yagami, the iconic star of The King of Fighters and SNK vs. Capcom fighting series. In addition, 15 new characters and four new maps added during the game's recent open beta test (OBT) are available. Other new content will be added in continuing monthly updates as WeMade is committed to making LOST SAGA the online destination for PC fighting fans.
Now open for commercial play at playlostsaga.com, Lost Saga is an action-packed online beat-em-up game. The MMO brawler brings together heroes from fantasy, history, sci-fi, and well-known fighting games in an epic battle for glory. Players can choose from over 50 unique heroes and level up and customize their skills. Fighters can be subbed in, tag-team style, to create multi-character combos and teams of up to 16 players can participate in a variety of game modes. The game's new Premium heroes allow players to play as their favorite characters from popular fighting games—but do not confer special powers that would unbalance gameplay.
"Lost Saga opens a new chapter today where players can choose their hero and join battles with more characters, modes, and maps than ever before," said WeMade USA CEO Philip Yun. "The addition of well-known characters such as Iori Yagami is just the start for us as more content will be added each month—we hope fans enjoy this new experience."
To celebrate Lost Saga's launch, in-game events such as the opportunity to pick up a free a style item to customize the player's Hero will be on tap. Along with the events, the re-launched fighting MMO features fresh experiences for new and returning players. Champion mode takes two players to vertically-constrained maps that simulate classic, 2D-style combat—complete with KOs. The single-player Crusade challenge mode is now extended to a whopping 60 floors of tough opponents and the dizzyingly high Sky Castle level brings a fresh locale to the game. A range of new characters first shown in the OBT are now available in the commercial game including the sexy Devil Ranger, the transforming Werewolf, and leather-clad Rockstar. More new features and Heroes will be revealed in the coming weeks.
Next Article
This will happen on June 27th, and to offer stable service, VALOFE will do its best to make it as smooth and easy as possible.
by Ragachak
Nexon Mobile's latest MMORPG on Mobile is AxE: Alliance vs. Empire. The big question to ask is: Is it pay to win?
by Ragachak
2K Games has recently annouced a new entry into the award-winning strategy game series with Sid Meier's Civilization®: Beyond Earth.
by Mikedot