Welcome Travelers: Arcane Hearts Is Officially Launched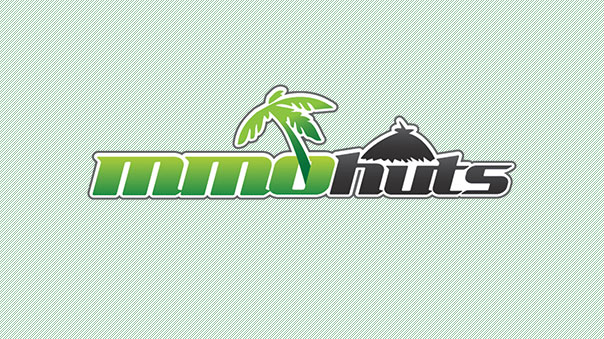 G4Box, a leading North American free-to-play game publisher, announced today the official commercial launch of its new free to play browser based MMORPG title, "Arcane Hearts," which was developed by Playworks. Arcane Hearts delivers a classic MMORPG with no client installs and dedicated servers for fluid and interactive game play.
Arcane Hearts is set in the medieval period and inspired by ancient spiritual beliefs and mythologies. Players will enter a dynamic world with live events, challenging dungeons, and relentless boss monsters that will punish the ill prepared traveler. This brand new classic RPG offers players unique and rewarding quests, guild management, deadly PVP encounters, all in the journey to reclaim the lost land of Eldline.
"We are excited to bring every feature to the players in Arcane Hearts, we have had one of the best open beta periods with no game play issues." said Joan Kim, Arcane Hearts producer at G4Box. "New players are already engaged in community game play and making lasting friendships in Arcane Hearts, this has been a primary goal for our team and we are thrilled players are enjoying the extensive community features."
Arcane Hearts Features:
– Interactive Worlds: Navigate in real-time the dynamic world with random events and fight alongside thousands of other players.
– Customization: Create your own persona and craft powerful weapons with limitless possibilities.
– Anti-Grind: Experience the auto-hunting function allowing users to level efficiently.
– PVP: Battle to the death with other players and gain the power of the lost Elims.
– Guild Battles: Engage in war with other guilds and claim your dominance.
– Cooperative Play: Gather with friends and take on any one of the challenges and missions in Arcane Hearts. Players can easily teleport to their friends to explore the depths of every dungeon.
– VIP Treatment: Players deserve the best, so we will continually reward players as they advance in Arcane Hearts with experience bonuses, special weapons, pets and mounts.
Communication is crucial in any game and Arcane Hearts is delivering rewards to the early Guilds that are founded. Voice for My Guild is a special event where guilds can enter to win a free voice chat server of their choice of Ventrilo, Teamspeak, or Mumble for three months up to 25 members!
To celebrate the official launch of Arcane Hearts, the entire team is inviting new players with giveaways, in-game events, and community play times. Arcane Hearts will offer 3 classic character classes: Warrior, Mage, and Shaman. Arcane Hearts is constantly being updated with new items, quests, and areas to explore.
Grab a Launch Pack at MMOHuts today and let the adventure begin!
Next Article
Blizzard has launched its latest feature patch for World of Warcraft today, making dozens of tweaks and improvements along with adding a modes...
by MissyS
NGames, a leading online games publisher, is today thrilled to reveal first details of brand new free-to-play horizontal MMORPG, Demon Crusade...
by Mikedot
Realm Royale started out as a Paladins game (which did appeal to me) became its own entity within the Paladins universe. And I love it.
by Ragachak