WEBZEN Spreads Christmas Cheer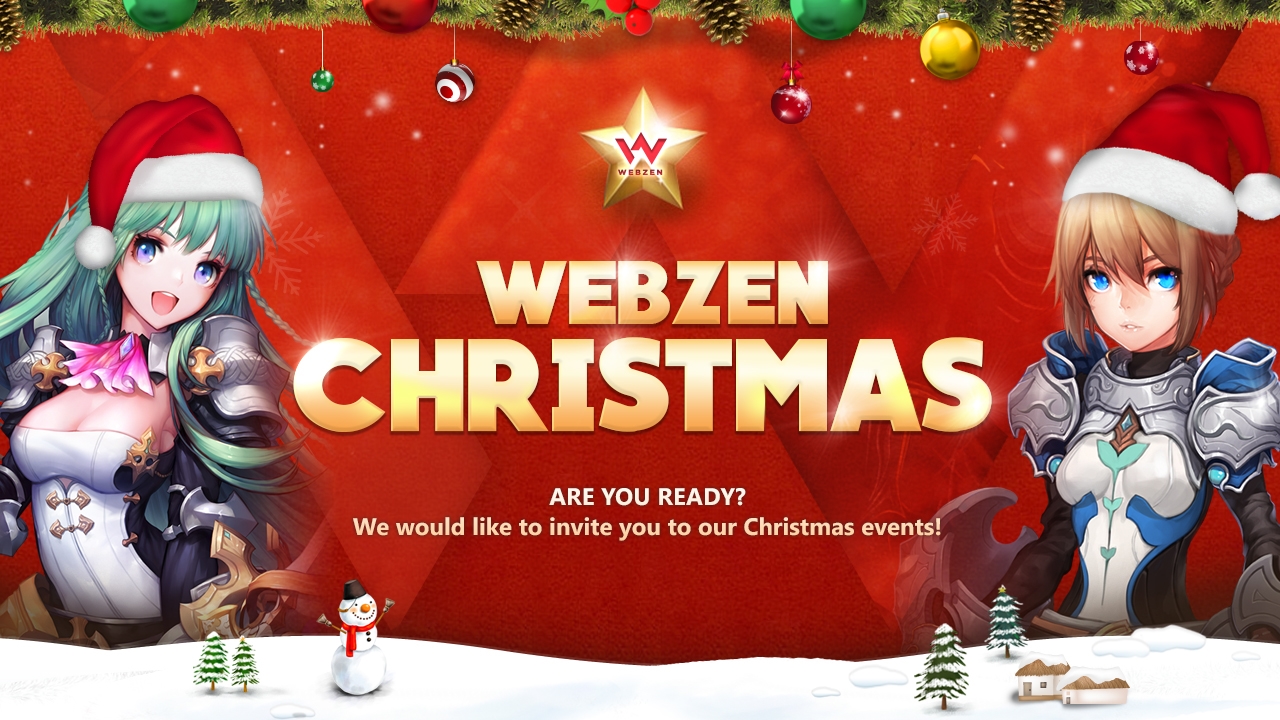 WEBZEN, a global developer and publisher of free-to-play games, is pleased to announce that multiple titles in its current line-up are celebrating Christmastime with special seasonal events, along with a brand new content update for ELOA.
From December 8th until December 29th, the entire WEBZEN.com portal will be celebrating the holiday season together with players. As part of the WEBZEN family, players are invited to enjoy fantastic events made just for this very special month of the year.
Christmas is a time of giving, and in line with this spirit, WEBZEN.com is kicking off a 3 week attendance check event for all players. Once players log in to the website and click the link on the event page, they will receive an Event Coin which will allow them to unwrap a gift, and be in with a chance to get some cool in-game items.
Each of WEBZEN's games will be running in-game Christmas events to celebrate the holiday season with players.
WEBZEN is also giving away many more bonus goods for its games with the Wcoin Attack Event, and to top it all off, players can also benefit from up to 25% bonus Wcoin when topping up, for a very limited time.
In addition to these events, ELOA: Elite Lord of Alliance today released its latest content update in conjunction with an increased level cap for characters. Eight fields of a new territory called "Brimstone Mine", a new dungeon called "Abandoned Mine", an increased level cap of 35 and many more features are introduced in this new update.
The ELOA team is also organizing a Q&A event with the ELOA developer. Interested players will be able to post any questions on the official ELOA website: http://eloa.webzen.com/
More information on WEBZEN's Christmas events is now available on the official website at: http://webzen.com/events/Christmas2015
Next Article
MMORPG Redstone has been online for 13 years, making it one of the longest lasting MMOs to date.
by MissyS
A brand new expansion for Cards and Castles, The Age of Dragons, from indie game studio Bit Mass is to be released on January 21rst, 2016.
by MissyS
Today Techland announced that its highly anticipated expansion Dying Light: The Following is set to launch in the first quarter of 2016.
by MissyS