Webzen revealing C9 and Arctic Combat at GDC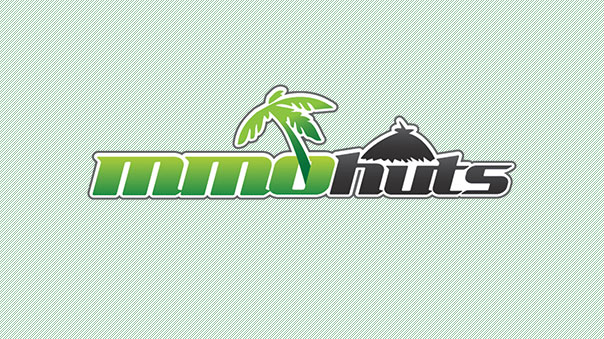 Webzen, publisher of Archlord, Mu Online, and Soul of the Ultimate Nation, has announced its plans to showcase Continent of the Ninth Seal (C9) and Arctic Combat at GDC 2012 in San Francisco. Visitors of the conference will be able to play these games in person.
Arctic Combat makes its first public debut at GDC. This game features tactical combat, set in a world that faces World War III over resources found in an arctic region. The game uses Unreal Engine 2.5.
Continent of the Ninth Seal (C9) has already won several awards in its development, and is currently undergoing its first "VIP" testing phase until the end of this month.
Arctic Combat Gameplay Screenshot

Source:
WEBZEN Reveals Upcoming Titles at 2012 GDC

WEBZEN Inc. (WWW.WEBZEN.COM), the Next Generation of Free-to-Play Online Games, is participating in the 2012 Game Developers Conference (GDC) held in San Francisco, U.S.A, to announce their unrevealed titles to the public.

Today, WEBZEN announced they will be participating GDC to reveal their upcoming FPS game 'ARCTIC COMBAT' and Action RPG 'C9', where visitors and media will have a chance to play their upcoming games first hand with the guidance of WEBZEN assistants.

The new modern military FPS game, 'ARCTIC COMBAT', will be revealed for the first time. 'ARCTIC COMBAT' takes place in the near future where a war has risen between the 'RSA' and 'AF'. Both forces conflict over natural resources in the arctic region that leads to World War III. Realistic graphics are presented with the Unreal Engine 2.5, while the game play is distinctive with its strategic and tactical contents such as 'Helicopter Support', 'Bombardment', and 'Flamethrowers".

Along with 'ARCTIC COMBAT', the award winning 'C9' will be demonstrated. 'C9' has won 5 awards, including the grand prize, at the 2009 Korea Game Awards, one of South Korea's most prestige game ceremonies. Also, 'C9's fame has been spread to China and Japan. It is well known to gamers for its action packed game play and unlimited skill combos. The first global VIP Test for 'C9' is currently underway through their global game portal, WEBZEN.com, and will continue until February 29th.

Jihun Lee, Head of Global Publishing, said, "'ARCTIC COMBAT' is our newly revealed title that global gamers have not played yet. We are preparing to make a big impact to the audience during GDC" Also he said, "We are focusing on localization for both games and plan to service each title through WEBZEN.com this year."

More information and news about WEBZEN.com and their participation in 2012 GDC can be found on the official website (http://www.webzen.com).
Next Article
Less than one week after the game was released in the United States, the first mobile racing/dating sim exploded toward 1 million downloads.
by MissyS
Wargaming, the leading free-to-play MMO developer and publisher, today announced the release of Update 8.7 for its MMO action game World of Ta...
by MissyS