Webzen Celebrates its 5th Anniversary of Global Game Portal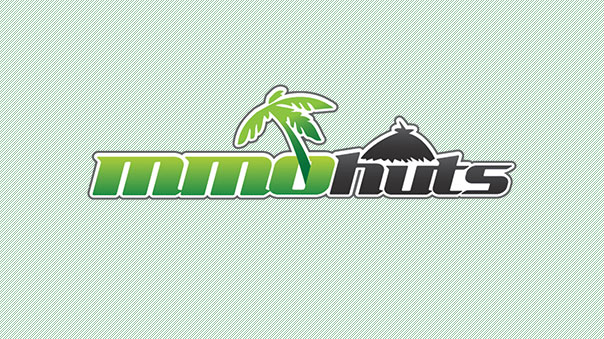 WEBZEN has announced their 5th anniversary event celebrating 5 years since the launch of its global game portal site WEBZEN.com.
Since 2009, WEBZEN.com has published multiple free-to-play online game genres including the games Mu Online, C9 to worldwide gamers with multi-language service support. The upcoming dynamic PvP MMO, Archlord 2 will be available for download and play through WEBZEN.com in summer 2014.
To celebrate their 5th anniversary, WEBZEN has teamed up with C9's media partners for a special item giveaway for the dungeon-based MMORPG, C9. To level up faster, C9 will be offering a Level 20 Character Boost to all gamers. Create a new character and you will be able to use your Level 20 Character Boost to race through the ranks. This sets players up with a high level character from the very beginning. When your character reaches level 20, you will be able to instantly "jump" your character to Level 50 as part of this promotion.
From now until April 21, 2014 (Global Server Time), users can visit any of C9's media partners (including OnRPG and MMOHuts) to obtain a special item key. Players can then redeem this code for their Level 20 Character Boost, which includes 10 Resurrection Scrolls, 5 Extreme Training Potions (100%), 1 Wing, 1 Extreme Potion Package and 5 Leona's Potions.
Additionally, WEBZEN has just launched new in-game events that will reward players with prizes for participating in Attendance Events and Easter Egg Events.
From now through to May 13, daily quests will be given to receive an Event Coin Chest that contains a random amount of Attendance Event Coins. Players can exchange these coins for a variety of items.
Along with the Easter celebrations, there will be event monsters on every continent that will drop Event Coins. Players can gather these Event Coins to exchange for Event Chests that contain random rewards from now through to April 29.
Meanwhile, all three of WEBZEN's game portals, WEBZEN.com, gPotato.eu and gPotato.com, are coming together to bring you the ultimate free MMO experience, and a chance for all our players across the world to meet new people and make new friends in spring 2014.
More information on C9 events can be found at http://c9.webzen.com/ and on the gPotato portals (http://c9.gPotato.com and http://c9.gpotato.eu).
Next Article
In The Mighty Quest for Epic Loot you get to play one of the three available heroes: archer, knight, and mage.
by Proxzor