Webzen Announces Update Plans For Archlord And Soul Of The Ultimate Nation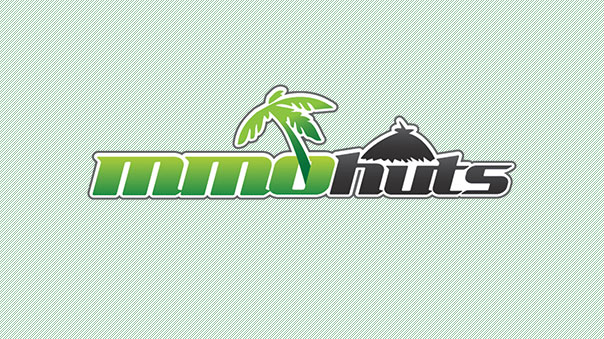 New updates are in the works for both Archlord and Soul of the Ultimate Nation.
Archlord has launched a new Battleground update, randomizing the Center of Chaos in the battlefield and introducing a new Absolute Armor Set that can be upgraded with Battle Ground rewards. Meanwhile, Archlord's abilities will be increased and grant new unique items and skills. In August, new battle content, item, and user interface updates will be released, and dungeons will be updated later in the year.
Soul of the Ultimate Nation will offer an event to grant players "Jumping Potions" that let newly created characters move immediately up to level 111 with a full set of first elite armor. Upcoming updates include the introduction of the character "MIO," a PvP instance dungeon, and new in-game regions.
Archlord Gameplay Screenshot
Source:
[WEBZEN] Archlord Kicks Off Its Future Plans

WEBZEN Inc. (WWW.WEBZEN.COM), the Next Generation of Free-to-Play Online Games, announced the update schedule of the MMORPG 'Archlord' for the second half of 2012, which will start on July 18th (GST) with the renewed 'Battle Ground' and major enhancements for the abilities of the Archlord.

The 'Battle Ground', where battles between the races take place, will be renewed. First, the location of the 'Center of Chaos' will be randomized from that of the previous middle location for more dynamic battles. Also, the most powerful item, 'Absolute Armor Set' will be added where players can further upgrade them with combination materials acquired from the 'Battle Ground'.

For the update of the absolute ruler of Chantra, Archlord, its abilities will be increased significantly to emphasize the honor of its existence. To add to this honor, the Archlord will also receive new unique items and skills that no other can match to.

Future contents will be continuously added, where in August, large scaled battle contents, items, and redesigned user-oriented UI will be updated. This will be followed by various instant dungeons updated later this year.

Jihun Lee, Head of Global Publishing, said, "We are constantly developing new contents of 'Archlord' for the players." He also said, "We hope for continuous interest on the newly improved 'Archlord' and through the major updates that are scheduled across the second half of this year"

Meanwhile, WEBZEN.com's another MMORPG 'Soul of the Ultimate Nation', will have an event that provides a 'Jumping Potion' allowing new created characters to immediately reach level 111, and also will be provided with first elite full armor. Future updates will include the highly anticipated new character 'MIO', an instance dungeon for PvP, and new in-game regions.

More information about 'Archlord' (archlord.webzen.com) and 'Soul of the Ultimate Nation' (sunonline.webzen.com) can be found at the official WEBZEN global game portal (www.webzen.com).
Next Article
The Shroud of Souls update for Neverwinter: The Cloaked Ascendancy is available today for Xbox One and PlayStation®4.
by MissyS
The first details were released today for Nether, the upcoming, online survival-horror game from developer Phosphor Games and game production ...
by MissyS
If you've been burning on the inside for some intense 3v3 fighting game action, your wait is about to get a little more bearable.
by MissyS