Website released for Forsakia – The Lost Clans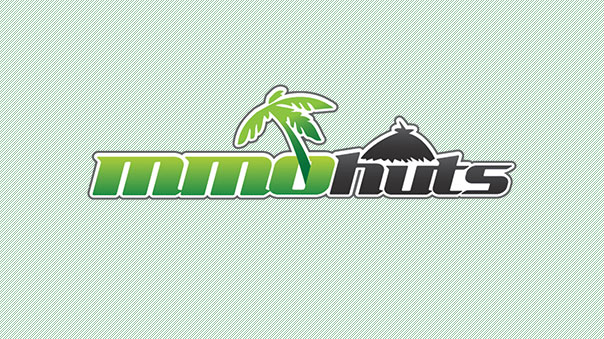 A new burda:ic game, Forsakia – The Lost Clans, has launched its teaser website.
The website reveals that Forsakia will be a browser-based game, offering six characters (Lotus, Asura Blade, Phoenix, Lightning Fist, White Dragon, or Furious Spirit) to choose from. The game will offer player housing, crafting, a pet system, and PvP. The game appears to be top-down/isometric with an anime/cartoon style of graphics.
Forsakia is set to begin closed beta this summer.
The Original Press Release:
Forsakia – The Lost Clans teaser website launched

burda:ic presents the first pictures and background information on the online browser RPG.

Munich, Germany, May 25, 2010

The teaser website for the browser-based online role-playing game Forsakia – The Lost Clans from successful games publisher burda:ic is now online at www.forsakia.alaplaya.net. For now, the site is available in German and English. It features impressive game screenshots, wallpapers, the first detailed information on the game's six lovingly created characters, and more. There is also a comprehensive introduction to Forsakia – The Lost Clans. This game highlight will be released through the alaplaya games platform throughout Europe (including Russia and Turkey), in the USA, Canada, and Mexico.
The teaser website is now online at www.forsakia.alaplaya.net.

Forsakia – The Lost Clans is set in the fabled world of Jianghu, once governed by mighty clans. But the clans and their leaders fell victim to mass murder. Even now, it is still unknown who or what caused their demise. Jianghu has been immersed in chaos ever since. Now it is up to the players to restore hope to this world by facing the powers of darkness, defeating monsters, and proving themselves heroes. Every player character is created from among six classes and embarks on an exciting journey to a huge, mysterious world. Forsakia – The Lost Clans offers everything a role-player's heart desires: a player vs. player (PvP) system, a pet system, different professions, a guild system, individual houses for players to furnish themselves, and much more. The game is also full of impressive, detailed graphics seen in an isometric view.
Next Article
The mobile MMORPG MU: Origin began the second Closed Beta on Android and the iOS platforms on the 4th of March, 2016 (UTC).
by MissyS
A new NCSoft Japan teaser page reveals Blade & Soul is coming to Japan, while the West still waits for news.
by MissyS
Open beta begins for Eligium, Frogster's newest MMO, today.
by MissyS