Warzones coming to Black Prophecy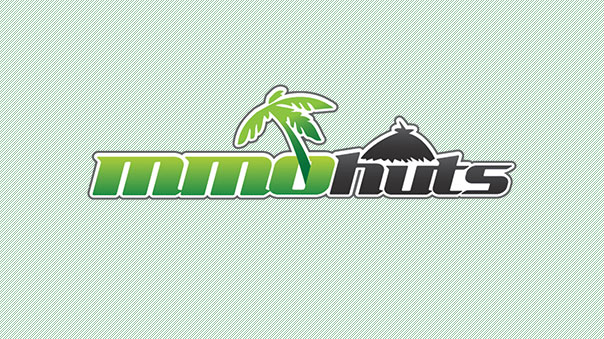 Black Prophecy has announced the early details of its upcoming expansion, Episode 2: Species War, set to release in early September.
The update will add a new warzone feature, where players can face off against each other in faction warfare in the skies. Players will battle over control of each others' warzone outposts, for a chance at a large chunk of experience and warzone-exclusive blueprints. More details for the update will be revealed at a later time.
Black Prophecy is published by gamigo, which also publishes Loong and King of Kings 3.
Black Prophecy Gameplay Screenshot

Source:
Black Prophecy Expands Its PvP Universe With "Episode 2: Species War"

Hamburg, August 31, 2011 – Black Prophecy, the award-winning and highly acclaimed free-to-play MMOG, has been turning heads worldwide.

Renowned for its high quality visuals and breakneck PvP action, Black Prophecy has created a new benchmark in the universe of space combat gaming. With the upcoming release of the game's newest expansion, Black Prophecy – Episode 2: Species War, the game's once vast darkness is about to light up with the fiery glow of ships blazing – and exploding – across the sky.

Arriving in early September, Black Prophecy – Episode 2: Species War upgrades the PvP experience by adding an all new warzone feature. In it, opposing player factions will face off against one another in epic dogfights, each vying for control of an opponent's warzone outpost.

Those victorious will reap such high rewards as major XP and the ability to trade their earnings for exclusive upgrade blueprints that can only be found in warzone hubs. As more outposts are won, the player's faction will earn greater individual and group powers, which will aid them in reaching the ultimate goal of total domination of the known universe.

Of course, like any great battle, there is much more of this story to be told. Many more details will be revealed as we approach the early September release of Black Prophecy – Episode 2: Species War. Until then, start your own faction today by downloading Black Prophecy for free from http://blackprophecy.gamigo.com/.
Next Article
ArtCraft Entertainment, developers behind the Throne War Game, Crowfall have announced they have more than 50,000 backers.
by Ragachak
That's right, Wild Terra will be absolutely free to play until July 24th!
by Ragachak