WarpPortal Opens its Thanksgiving Holiday Bazaar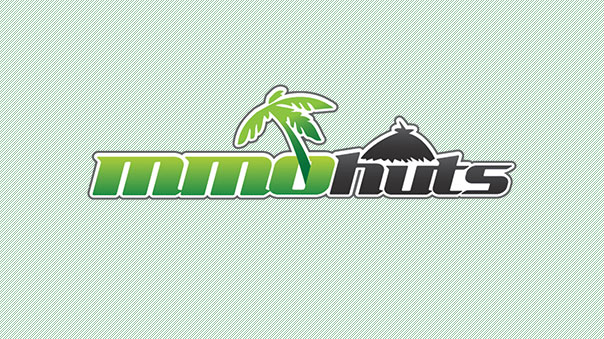 Gravity Interactive, a publisher of exciting massive multiplayer online role-playing games (MMORPGs), is giving players a little something to be thankful for. Ragnarok Online, Rose Online, Requiem: Memento Mori, Dragon Saga and Maestia: Rise of Keledus will all be having their Thanksgiving Sales and events earlier than usual. Make sure to check out all the sales and events starting this coming Tuesday!
Requiem: Memento Mori – November 16th ~ November 19th
Diabolically Dark Friday Sale and Raffle Event
Requiem is celebrating this Black Friday the only way we know how… by butchering! Prices in our Item Mall is so slashed up, it looks like some hellish fiend had its' way with it. For those Temperions that indulge in this sale, for every 500 Item Mall Points player spend, will get a raffle ticket that will be cast in a random drawing for some never before seen items in Requiem!
ROSE Online – November 13th ~ November 27th
ROSE Thanksgiving Pre-Winter Sale!
Haven't taken the opportunity to check out ROSE? We are offering an Autumn Holiday lucky box, as well as having sales on Shop Coupons to help players increase their own Black Friday sales, and a sale on Storage Expansion to give you extra room to stock up on holiday goodies! From Tuesday, 13th to 27th of November, make sure you keep an eye out for these sales during your Thanksgiving vacation playtime with ROSE!
Ragnarok Online – November 14th ~ November 27th
Thanksgiving and Deal Making Celebration!
Ragnarok Fans have the chance to enter the November deal to celebrate Thanksgiving! Enriched Hammer has come to town with his friend, Eat Gear, for a Thanksgiving. Between 14th and 27th of November, you will meet Enriched Elunium and Enriched Oridecon, HD Elunium and HD Oridecon Sales to welcome them!
Dragon Saga – November 14th ~ November 27th
When Deals Collide Party!
Dragon Saga will have harvest-themed events with a special ingredient for a holiday feast, we are not missing out on the Thanksgiving party either! Since the Black Friday sale will be separated to two events, we will offering Bulk, Hastur's Soul Collection Box, Blizzard Gasha Box, and daily raffles will be held for purchasing sale event items as well.
Maestia – October 15th – November 30th
November Extravaganza!
Thanksgiving and Black Friday is all about getting great stuff. The first year's Maestia Turkey Day brings with some wrapping paper giveaway for players to complete their crafting and we will give Party users 20% bonus attack or gold dropping chance. So why not also stuff your experience in the Maestia? That's right – we will be having a Lucky Spin up to 40% discount over the weekend until at the end of November!
This is a great time to explore these games! Paying for subscriptions with a credit card is definitely fast and easy. WarpPortal is offering you can get up to 10% Bonus WP Energy more with limited time! More details can be found at http://www.warpportal.com/news/events.aspx?#437. We are also having a Point Conversion Event for Thanksgiving. There will be a bonus applied to all experience the following week. Players will get bonus points for their WarpPortal energy, it's beginning Wednesday, November 21st to Tuesday, November 27th!
Next Article
Daily MMO news from EVE, Divine Souls, and Alteil Horizons
by Guest
Team Fortress 2, Valve's popular multiplayer first-person shooter, is now free to play and available through Steam.
by DizzyPW
The Tree of Savior community has been talking across official forums and Reddit communities about possible exploits through Steam.
by MissyS