WarpPortal Halloween Celebrations Begin October 16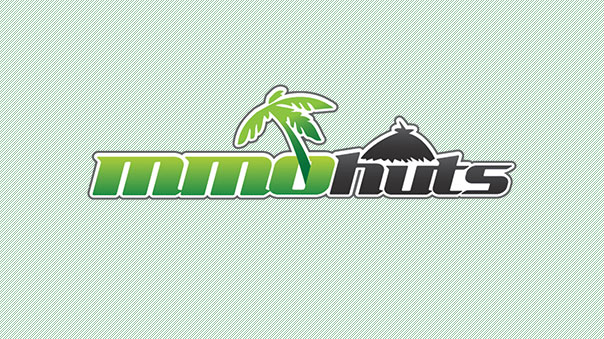 Gravity Interactive invites players and fans alike to participate in spooky celebrations in all of WarpPortal's games  such as: Ragnarok Online, Rose Online, Requiem: Memento Mori, Dragon Saga and Maestia: Rise of Keledus. From October 16 through November 7, 2012, players will be tricked or treated to in-game Halloween events, activities and fabulous items.
Requiem: Memento Mori – October 24th – November 7th
Requiem Nightmare Halloween is coming! During October 24th to November 7th, Requiem will be holding a special Halloween event! Minions and monsters around the world will have a chance to drop the elusive "Happy Halloween Box".  During the event, the Pumpkin costume and Grim Reaper Pet will return to spice it up for players. These items are only available for an exclusive amount of time!
ROSE Online – October 18th – November 1st
Hallow's Eve is nigh and the nights feel longer as Heburkal makes his return to terrorize Junon Polis with his minions! Visitors will have the opportunity to defend the city of Junon Polis, and enjoy some favorite Halloween quests from ROSE's history to obtain spooky and fun rewards. Seven new mounts are also being introduced, some only available through events and promotions during the Halloween event.
Ragnarok – October 16th – November 7th
The "not-quite-alive" creatures that inhabit the shadows of Rune Midgard are dying to meet players in this year's creepy crawly Halloween quest! Starting on the 16th, this exclusive quest will run for a month on Renewal and give adventurers the chance to face their own worst. This quest will pit players against hordes of the undead, while fighting to survive long enough to complete side quests and seek out the source of the undead dangers menacing the terrified populace.
Dragon Saga – October 24th – November 6th
Dragon Saga will features a new Halloween themed 'Racing Event' map, along with 4 sets of new Halloween costumes and 2 new riding pets. Players will be able to gain and spend special event points to acquire a number of new vanity Halloween items themed during the event!
Maestia – October 17th – November 6th
Collect Lucy's Halloween coins by hunting monsters, and exchange them for Halloween boxes! Players will be surprised with all the new awesome items inside such as: skeleton horses, broomstick mounts, and the ghost pets! Players are able to find Lucy and Helemi in Superion to rent rings and pendants of angels and devils. It will give them +777 bonus stats to make their Halloween hunt a lot easier. During the event, Gold Halloween boxes will be on sale during specific time on certain days with unbeatable prices! Get them while they're hot! They're only available for a limited time only!
Next Article
I have to admit, I haven't had the best experience with a lot of MOBAs. I tend to find their communities toxic and just move on.
by NWOrpheus
After months in testing, Life is Feudal: MMO - the large scale adaptation of Life is Feudal - is ready to launch.
by Ragachak
Today's brand new update brings fans back into the trackless void of enemy space, first introduced in last year's "Into the Void" upda...
by MissyS