Warpportal Gives VIP Treatment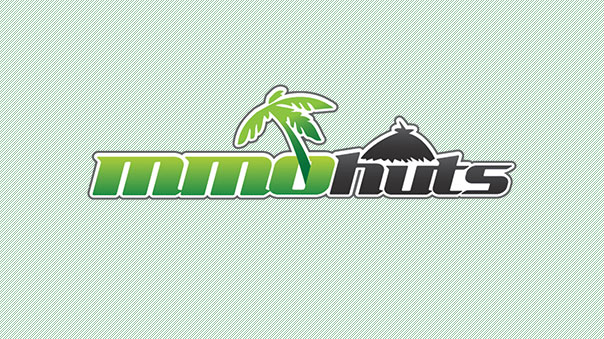 Gravity Interactive has announced several VIP benefits for Ragnarok Online, ROSE Online, and Requiem through September 3.
VIPs of Ragnarok Online include access to unique dungeons and special NPCs, as well as EXP and drop rate bonuses, and reduced death penalties.  VIPs can also create on the classic server Ymir, and gain access to additional town warps.
ROSE Online VIPs can create up to eight characters, versus the three normal accounts receive.  They also receive an EXP, drop rate, and arena point boost.  They also gain additional storage, and a daily item.
Requiem VIPs get an extended 30 day premium membership and 1500 item mall points.
ROSE Online Gameplay Screenshot
Source:
WARPPORTAL GIVES PLAYERS THE VIP TREATMENT

Bonuses For Ragnarok, ROSE Online, and Requiem Through August

Marina del Rey, California – August 17, 2012 – Gravity Interactive, a publisher of exciting massive multiplayer online role-playing games (MMORPGs), announced today that its online platform for gamers, WarpPortal.com, is providing special August VIP perks for three of its games. From now until September 3rd, players can purchase up to two special VIP packages for three of Gravity's most played titles. Players can head to www.warpportal.com to see all the details.

It's never been a better time to be a VIP in Ragnarok Online! Benefits of the package include access to unique dungeons and special NPCs, along with a boost to EXP, drop rates, and reduced death penalties. Create a character on Ymir, the classic server, increase your Kafra storage, and access additional town warps. A regular VIP pass would be 700 points for 30 days, but during August and September players can purchase the boosted VIP pack for 1500 and gain an extra 1500 Kafra points – a 1000+ point value by itself. All the details of the sale can be found here: http://www.playragnarok.com/news/eventdetail.aspx?id=193&p=1

If you're not a Roserians VIP yet, August is the month to do so. From now until September 3rd, players of ROSE Online can cash in on an amazing package deal. Premium accounts can create eight characters (up from 3), bask in a 30% EXP boost, 50% drop boost, and 10% Arena point boost. VIP members also have special premium storage, and gain a bonus item daily. This month, premium accounts will cost the player $12 USD, but net them a bonus 1200 Item mall points, a $10 USD value!

All the things that go bump in the night are seeing their own VIP offer, as Requiem: Memento Mori will be offering a special August package. While a typical VIP pack costs 800 points, the limited edition package costing 1500 points will offer players not only an expanded 30 day premium membership, but 1500 item mall points, as a way of saying thank you to their loyal players.

To learn more about the various games available including the newly launched Maestia: Rise of Keledus, and to sign up visit, www.warpportal.com
Next Article
GamesCampus has announced that it will bring RF Online back to North America.
by MissyS
Webzen has released a new trailer for the upcoming Gunslinger class in Continent of the Ninth Seal today.
by MissyS