Wargaming Releases World of Tanks Update 8.5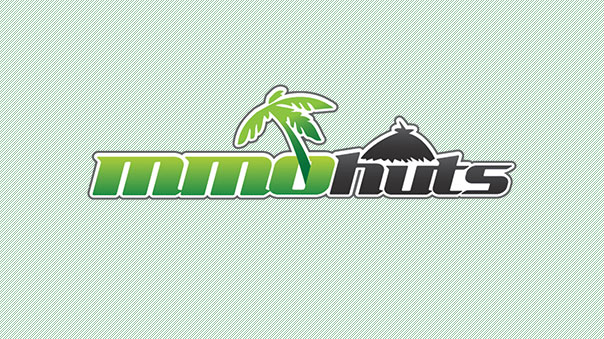 Wargaming, the leading free-to-play developer and publisher, today announced the release of Update 8.5 for its award-winning World of Tanks free-to-play action MMO. This newest update further expands the tank rosters for both Germany and the USSR, as well as introduces new premium feature options for non-playing players. Update 8.5 will release on April 24th in Europe, April 25th in Southeast Asia and the United States, and May 7th in South Korea.
The German tech tree will be updated with new, powerful medium tanks, including the legendary Tier X Leopard 1, while the Soviet tree will be strengthened with three new light tanks.
Also of note in Update 8.5, players will now be able to purchase all premium consumables with credits. Previously, premium consumables were only purchasable with gold, the in-game currency purchased with real-world money. In addition, all players, both paying and non-paying, will be able to create 3-member platoons and companies.
Update 8.5 is further rounded out with the introduction of a new battle arena, Pearl River, as well as visual revamps of the Siegfried Line, South Coast and Malinovka maps.
Even better, Wargaming is celebrating the update's launch with a live stream event on Thursday, April 25, from 4-5pm PDT. The stream will feature World of Warplanes Producer Joshua Morris and Community Manager Major Rampage, sharing insights about updates including:
· German medium and light tanks
· USSR light tanks
· Pearl River map
· After-battle statistics screen
· UI Improvements
· Premium consumables
· Free in-game functions for players
Both hosts will also be engaging fans with a live Q&A during the stream. To join the conversation, you will need to be logged into an active Twitch account, or create an account here: http://www.twitch.tv/signup.
The one hour live stream will air on Twitch.tv (http://www.twitch.tv/worldoftanks). To find additional details on the live stream, click here.
Next Article
Entropia Universe's annual Merry Mayhem hunt has begun and will run until January 14th, 2019.
by Ragachak
A new conflict has emerged in the Delta Quadrant, calling for the intervention of the united factions in Star Trek Online. The announcement tr...
by Mikedot
The closed beta for Escape from Tarkov is now officially live! All early access packages now have access to the game.
by Ragachak