Warframe's 'Saint of Altra' Update Hits Consoles Today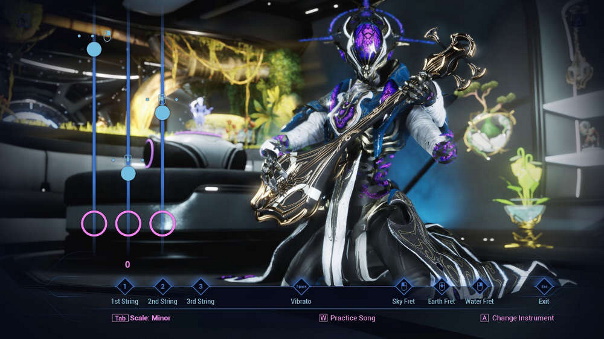 Warframe players on console won't be left out of the latest content for long since the "Saint of Altra" update hits today. This gives players access to the latest Warframe, Gauss. This fleet-footed new Frame can blindside even the toughest enemies by generating kinetic energy to wield powerful moves and Abilities. Players can also create, record, play and share music using the Shawzin Emote, and try to become the Origin's Systems most renowned Bard.  The popular Disruption Mode has also expanded to new planets, mission types, and faction to continue offering a challenge.
The 41st Warframe offers a suite of Abilities using kinetic movement to build up his unique speed gauge to unleash an arsenal of offensive and defensive Abilities. They include Mach Rush, Kinetic Plating, Thermal Sunder, and Redline. More details on each Ability can be found on the Warframe website. Gauss can be constructed from parts acquired free in-game, purchased in the Marketplace, standalone or as part of a bundle.
Additional new features in today's update include:
With the new Look Link and Mod Link chat features, players can generate a link to their chosen Warframe design or Mod Loadout and post it to share in chat, or import a shared design and loadout from a fellow Tenno with a simple click — radically simplifying and speeding up the ability to expand one's Warframe "wardrobe."
Available for purchase in the Marketplace, the Harrow Deluxe Collection features a new Deluxe Skin, a matching Armor Set and Weapon Deluxe Skin for Spearguns.
Infested Dojo Decoration Set: Decorate your clan Dojo with an aesthetic inspired by the Infection faction.
Riven Slot Increase: Expand your arsenal of Riven Mods — players can now increase their collection of Riven Mods from 90 to 120.
In celebration of the game's first anniversary, Super Heroes and Super-Villains from the Batman family are now available for a limited time...
by MissyS
Pirates of the Caribbean is one of those franchises that never seems to die.
by Ojogo