Warframe Update 8: Rise of the Warlords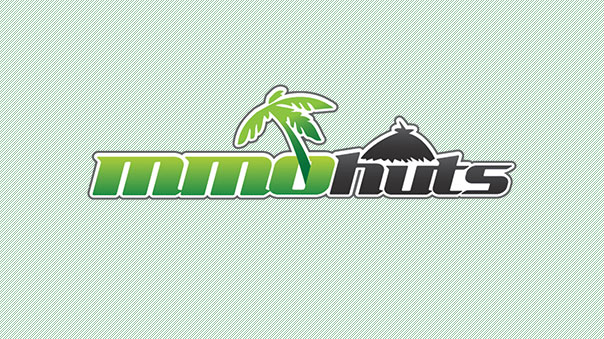 The fastest growing F2P co-op action game just keeps getting better! In less than 8 weeks into Open Beta, Warframe has quickly surpassed 2 million users!
We're keeping the momentum going with our most significant update yet — Update 8. Loaded with new content– including the highly anticipated introduction of the Clan Dojo–Update 8 lays the foundation for a whole new aspect of Warframe. If you haven't tried Warframe yet, now's the time. Be sure to bring your friends – there's more reason than ever to play together…
THE DOJO: After months of wandering, you deserve a place to hang your helmet. Welcome home, Tenno. There's strength in numbers – unite with your Clan under one roof. Build, research and train in the sanctity of your Clan's custom Dojo.
BUILD [Alpha]: User-created level building begins! In the first iteration of this feature, Clan members contribute resources and aid in the construction of their Clan's Dojo. Architects have total control of the layout – selecting hallways, junctions and special rooms to build. Clan members 'vote with their resources', funding construction to completion. Future updates will expand these construction features and customizations.
RESEARCH [Alpha]: Build Dojo rooms to open up technology research options providing your Clan exclusive access to an array of deadly new weapons. Clan members collect research samples and pool resources to fund advanced new weaponry projects. The results? Access to Blueprints that builds never-before-seen weaponry in the Foundry!
DUELING [Alpha]: Build special dueling rooms in your Dojo and challenge members of your Clan to friendly 1v1 Dueling. Clan members can watch the action, set up match rules through discussion in Global chat and referee from the sidelines. Coming Soon – Dueling Leaderboards.
NEW LOCATION SETS:
GRINEER GALLEON: At last we reveal the Grineer ships – Explore the vast, rusted space-submarine like chambers that exude the gritty bulk of the Grineer army. Beware Tenno, new vicious enemies are onboard and hell-bent on dismembering any Tenno they find.
OROKIN VOID: Hidden within a dimensional fold are the fortresses of the Ancient Orokin race. Buy, build or loot Void Keys to open up exciting loot runs in the Ancient Orokin Towers. Stay alert Tenno: the Void is a dangerous place, fraught with traps and guarded by the corrupted remains of past raiders!
OTHER HIGHLIGHTS:
22 NEW WEAPONS including energy weapons, biological toxins, high-impact explosives and more!
9 NEW MODS including 3 mods (Sanctuary, Reach, Master Thief) designed collectively by the Warframe community through our exclusive Design Council.
NEW WARFRAME – a trapper Warframe, the highly tactical VAUBAN uses his powers to create deadly traps that can zap, imprison and dimensionally crush enemies!
Plus, loads of fixes based on feedback from our incredible community!
Mad Machines is a new indie multiplayer now available on Steam from Hero Blocks ApS.
by Ragachak
Campfire Games is excited to announce that War of Rights has been approved on Steam Greenlight along with reaching 50% funding.
by MissyS
RiotZone players will discover a new daily mission after today's update.
by MissyS