Warframe Grants Anniversary Gift to PS4 Players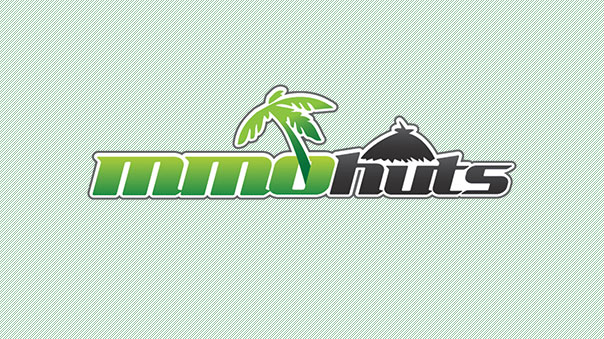 Warframe® is celebrating its One Year Anniversary with a gift to its players!
What a difference a year can make. Last year at this time, Warframe went Open Beta on PC and just over 300,000 registered players crafted 31 Warframes and 2,419 weapons.
Today, Warframe added PS4™ to the mix, has become the 2nd most downloaded App on PS4™ and is nearly 8 million registered Tenno strong across both platforms! With 2,426,731 total Warframes built and 13,390,085 total weapons crafted, it has been a very productive year.
In celebration of Warframe's First Year and to Thank all who have helped build Warframe into what it is today, The Lotus is gifting each Tenno with a First Anniversary Edition of the DEX FURIS.
This dual-version features a Lotus-themed skin, high fire-rate and accuracy and low recoil. Plus, it comes with a weapon slot and is super-charged with a catalyst.
To claim this gift, PS4 players simply log in to Warframe before 2:00pm EDT on April 21st; open the inbox message and the weapon will automatically be added to their Arsenal.
Also, marking this special occasion, the Excalibur Proto-Armor Skin has been unearthed. Where did it come from?! Available for a limited time only, this ancient skin is a reflection of Tenno past. Discovering the precise nature of this recently discovered armored prototype has proved elusive. Initial attempts at dating the relic point to ancient origins, perhaps even pre-dating the Orokin Empire. Players can visit the in-game Market to purchase and add this Limited Time Skin their Arsenal today. Available now through 2:00pm EDT, April 21st.
Note: PC players received this gift in a separate update at the end of March.
Batterystaple and Firehose Games are happy to announce Tuesday, September 15th 20XX is leaving alpha on Steam early access and headed to beta.
by MissyS
GamesCampus has announced that Carte, its upcoming trading card game, will begin closed beta testing on February 23.
by MissyS
A new update is coming for Webzen's Shot Online Golf: World Championship and with it come new items.
by Ragachak