War Thunder Unleashes Steel Generals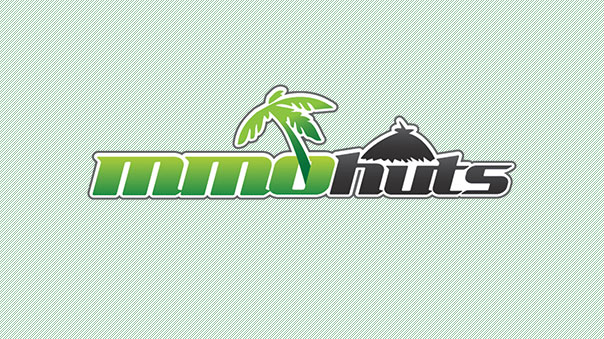 Gaijin Entertainment today announced that Update 1.45 (code named Steel Generals) for the award-winning MMO WWII online game War Thunder is now live. Now War Thunder's eight million players worldwide have access to a slew of new and improved features, including new maps, new armored vehicles and aircraft, an improved damage model, a tow cable system and reworked Artillery Strikes. To see the full list of new improvements and features, visit the War Thunder developer's blog: http://devblog.warthunder.ru/category/changelog/?hl=en
The biggest addition to War Thunder with this update is the beta of the Steel Generals expansion, which includes the first six American tanks available now. By the end of Q1 2015, more than 30 US WWII tanks will be available. This release schedule allows Gaijin Entertainment to test each of the tanks to ensure that they are ready for battle when commercially launched. In honor of the update launch, special packages are available for purchase that contain premium US tanks and other bonuses. Players can participate in the Steel Generals beta by entering into contests and in-game events in War Thunder.
For more information about the special US tank beta packages, visit: https://online.gaijinent.com/catalog.php?category=WarThunderpacks&order=newest
"We're happy to release the update before the holidays to give our players plenty of time to try out the new features. The Steel Generals closed beta and Q1 rollout plan will guarantee that by the time the tanks reach the majority of players, they will be optimized for the epic battle experience that our fans have come to expect," said CEO of Gaijin Entertainment, Anton Yudintsev.
Steel Generals Update 1.45 includes several new maps:
Other features of the update include but not limited to:
War Thunder players will be pleased to know that this latest update provides 15 new vehicles including the first six US tanks and anti-air vehicles, the Russian twin-turreted heavy tank SMK, a couple of new Tiger tanks and Japanese fighters, as well as new jets such as the F2H-2 Banshee and the RAF Canberra. For more information on all the latest additions to vehicles, be sure to check out the developer blog http://devblog.warthunder.com/
War Thunder a uses realistic physics model, and in the heat of a tank battle, vehicles sometimes roll over after a collision or sharp turn, which can lead to being stranded. A tank in this state becomes completely helpless and must call on the help of allies to help push it right side up onto both tracks again. Therefore, we have introduced tow cables as a solution to keeping players the right way up as well as towing damaged tanks to safety for repair! http://coub.com/view/45vg6
Artillery strike principles have been changed with a re-working of the artillery support aiming mechanics. Aiming will no longer be performed on the battlefield and instead will be done via a map screen, allowing players to launch artillery strikes on any position except for spawn points. http://coub.com/view/45wa9
Telescopic sights on aircraft that had them fitted historically now have a view similar to the sniper view that ground vehicles currently have. This is especially useful is Simulation battles for precise aiming.
War Thunder strives to give the players the most realistic combat experience in the game, so the damage model for aircraft was improved once again. Parts of the aircraft can now shear off at any random spot that has been weakened by damage from enemy fire (and not in predetermined spot like before). In the event of any major damage aircraft will behave differently depending on the point of separation. http://devblog.warthunder.com/wp-content/uploads/2014/12/slow_or-nom-nom-nom.gif
Breakthrough mode was initially tested on "Poland" map and was received by players very well. Now it has been added on most of the Ground Forces maps where players will need to capture a series of points one after another and prevent the enemy team from capturing their points.
Next Article
Perfect World Entertainment has announced the closed beta for RaiderZ will start August 8.
by MissyS
One of the best mounts in Knight's Fable made its long awaited debut on the latest update on 11.26, the day before Thanksgiving. Scorpio is ...
by Mikedot
Aeria Games, a leading global publisher of free-to-play online games, is excited to announce that it will be sending two teams to the 2014 A.V...
by Mikedot