War Thunder enters a "New Era" with Update 1.71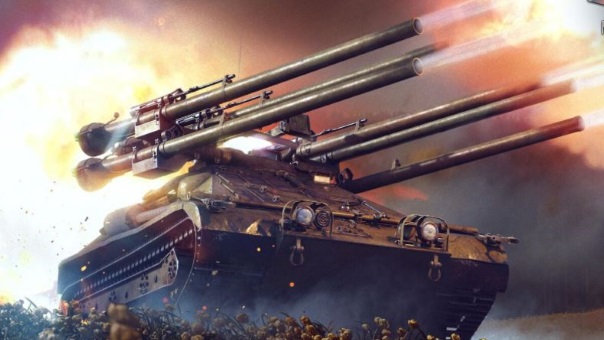 The latest update for War Thunder is "New E.R.A.", Update 1.71. The popular combat title is moving beyond World War II with this update, adding more modern combat vehicles. The addition of Rank VI ground forces will increase the amount of tanks already on offer, with mobile armor from the 1960s-70s and introduce technology that is typical of the modern tank. Compositive/explosive reactive armor (ERA) will give increased protection against projectiles/missiles. Stabilized cannons will give increased accuracy, and then there are the Smokescreen launchers, hydraulic suspension, and more modern anti-tank guided missiles. The game is about to get way more diverse and exciting!
The first released Rank VI vehicles are the T-64A and BMP-1 for the USSR, the M60A1 Rise(P) and MBT-70 for the USA, the Chieftain Mk.10 and FV102 Striker for Britain, and the KPz 70 for Germany. The other ranks will receive a combined total of two dozen of new tanks and planes. New aircraft include the XA-38 Grizzly for the USA, a ground attacker armed with a 75mm cannon designed to combat heavily armored tanks, and the Soviet flying boat Be-6, which is equipped with a total of five 23mm cannons in three turrets and can carry up to four tons of bombs. In addition, Fulda Gap is the most modern map released for the game, located at the Inner German border during the Cold War, this wide stretch of peaceful farmland will be the next battleground for players. For fans of more realistic fights for air superiority, "Hürtgen Forest", scene of the longest battle between German and US troops on German soil will be available.  The final huge update is the ability to have a First Person View for more than 50 aircraft, for their turret gunners. The complete details are in the patch notes below.
Following a successful pre-registration event, Yoozoo Games latest MMOARPG, Era of Celestials is now available globally.
by Ragachak
Warframe players can gear up for Halloween with an exciting array of Day of the Dead skins and the Melee Weapon, Cerata.
by MissyS
Trion is bringing four of its titles - Atlas Reactor, Trove, RIFT, and ArcheAge to the PAX West show floor
by MissyS