War Thunder: 3rd wave for 'Ground Forces' beta begins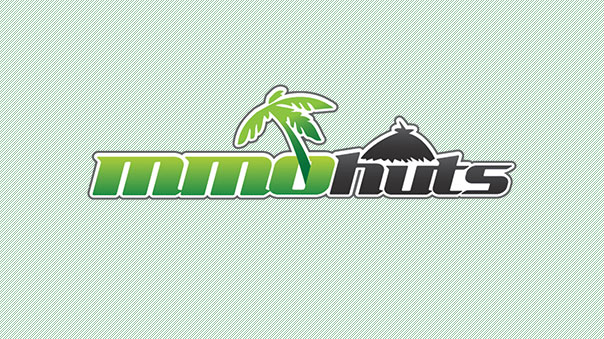 The third wave of Closed Beta for Ground Forces has begun, opening up the newest portion of popular hit franchise and military MMO game War Thunder to more players, including those that have completed the November challenges and have purchased the War Thunder starter packs. Starter packs provide players with a variety of rare tanks and a head start in the Open Beta which will begin after the third wave. Through the third wave, players can test all models of tanks that will be accessible in open beta. For more information and to purchase starter packs to enter the final phase of Ground Forces closed beta, please visit : http://warthunder.com/store/
In addition to the final wave of Ground Forces closed beta, Gaijin Entertainment have also announced the biggest game update yet, that will go live this Spring (Update 1.39).
Features will include:
User Generated Content – The release of tools for creating user-generated content. Players will be able to create their own planes, locations and missions, as well as their own unique camouflage patterns for their planes.
New Aircraft – The update will introduce 18 new planes in the world of War Thunder, that were in service in Germany and Japan during the Korean War era and later, these include MiG-15, North American F-82 Twin Mustang and F-086 F-30 of the Japanese SDF.
Squadrons – New features for Squadrons including special events and Squadron Vs Squadron battles.
Interface – Faster statistics and map, improved crew and control settings interface.
Ground Forces – As the closed beta test is at full swing, the team hope to introduce player controlled units.
Flight Model – Introducing the ability for planes to overheat and control heaviness to all aircraft.
*All features are currently in development, but Gaijin cannot guarantee that all will be included in the Spring update
For more info, visit http://warthunder.com.
Next Article
Daily dose of MMO news from LOTRO, Red Blood, Yulgang Online and more.
by Guest
It has returned! The ever-popular MMO Beat 'Em Up, Dungeon Fighter Online (DFO) has been revealed recently by Neople.
by Mikedot
Playdek, a leading mobile video game publisher, today announced the release of Promo Pack 4 for the award-winning game Ascension: Chronicle of...
by MissyS